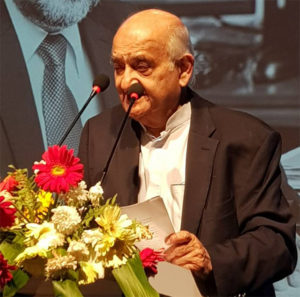 The tenth South Asia Economic Summit (SAES X) was held in Kathmandu, Nepal from 14-16 November 2017 with the theme "Deepening Economic Integration for Inclusive and Sustainable Development in South Asia." The three-day Summit focused on various topics and issues important for the South Asia region under this overarching theme.
National Planning Commission and the Ministry of Commerce of the Government of Nepal, and South Asia Watch on Trade, Economics and Environment (SAWTEE) jointly organised the tenth edition of the summit. The Centre for Policy Dialogue (CPD) is also a co-organiser of the event. SAES X aims to identify, analyse and prioritise opportunities and challenges in relation to deepening regional economic integration to achieve inclusive and sustainable development in South Asia, and generate actionable ideas towards that end.
The book Reimagining South Asia in 2030, which is a compendium of the proceedings of four plenary and nine parallel sessions, and also the papers and the speeches presented by the distinguished speakers at the SAES IX hosted by the CPD in Dhaka in 2016 , was launched on the first day of  the SAES X.  During the book launch, Dr Fahmida Khatun, Executive Director, CPD, said that it would be very useful for those who are working towards the integration of the region and who are keen to learn about the possible pathways to harness the advantages of closer cooperation in a peacefully rising South Asia. She also chaired a parallel session on 'Governance of Intellectual Property for Plants in South Asia' at the current summit.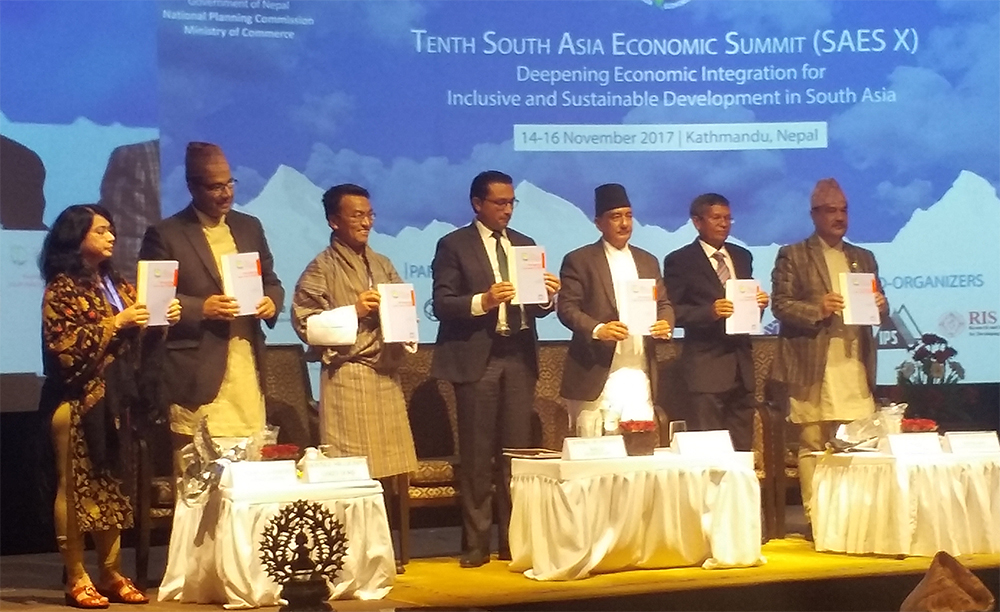 Speaking as a Panellist at Plenary I – 'High Level Dialogue on South Asian Integration: Collapse or Rejuvenation?' – Professor Rehman Sobhan, Chairman, CPD, said that a positive industrial strategy is needed for South Asia to bring about greater structural integration among the countries. Besides, common resources like water and energy can only be meaningfully utilised if they are addressed collectively as a regional project, he emphasised. Professor Sobhan also presented a keynote speech at Plenary IV – 'Special Session in Memory of Saman Kelegama – Way Forward for Regional Integration Agenda'.
Dr Debapriya Bhattacharya, Distinguished Fellow, CPD, chaired the Plenary III – Exploring the potential role of SAARC Observers in regional integration', while Professor Mustafizur Rahman, Distinguished Fellow, CPD, and Dr Khondaker Golam Moazzem, Research Director, CPD, were the Panellists of Plenary IV and a parallel session respectively.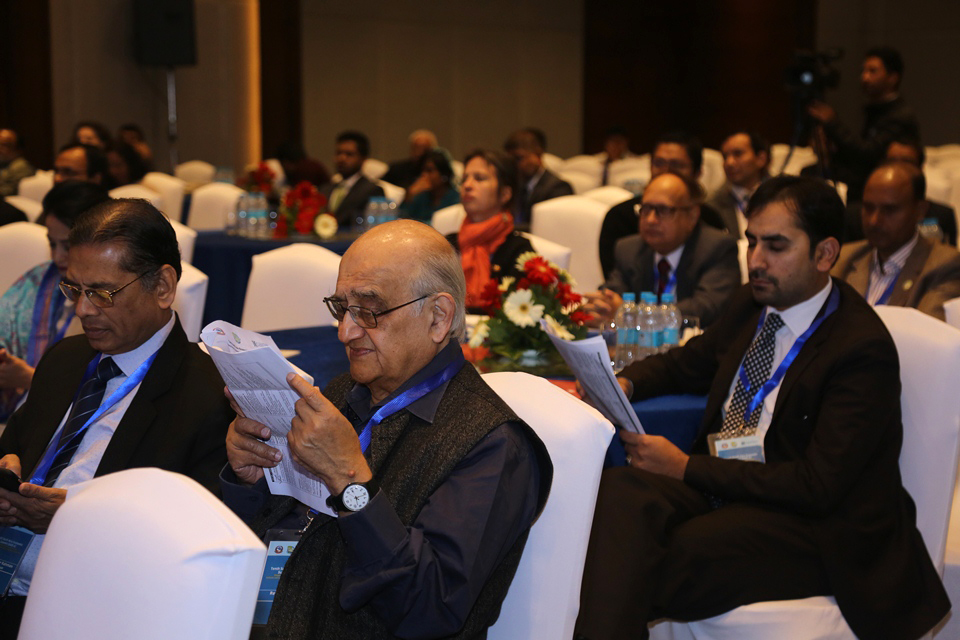 Launched in 2008, SAES is a premier regional platform for discussing and analysing economic and development issues and challenges facing South Asian countries, and advancing the cause of regional integration and cooperation. Envisaged as a Davos-like event in South Asia, the SAES brings together stakeholders from the government, private sector, research and academic community, and civil society to generate innovative and actionable ideas for consideration by the region's policymakers and the South Asian Association for Regional Cooperation (SAARC). Five South Asian think tanks, including CPD, take turns to organise the annual event in one of the SAARC countries. CPD earlier organised the fourth and ninth edition of the summit in Dhaka in 2011 and 2016 respectively.