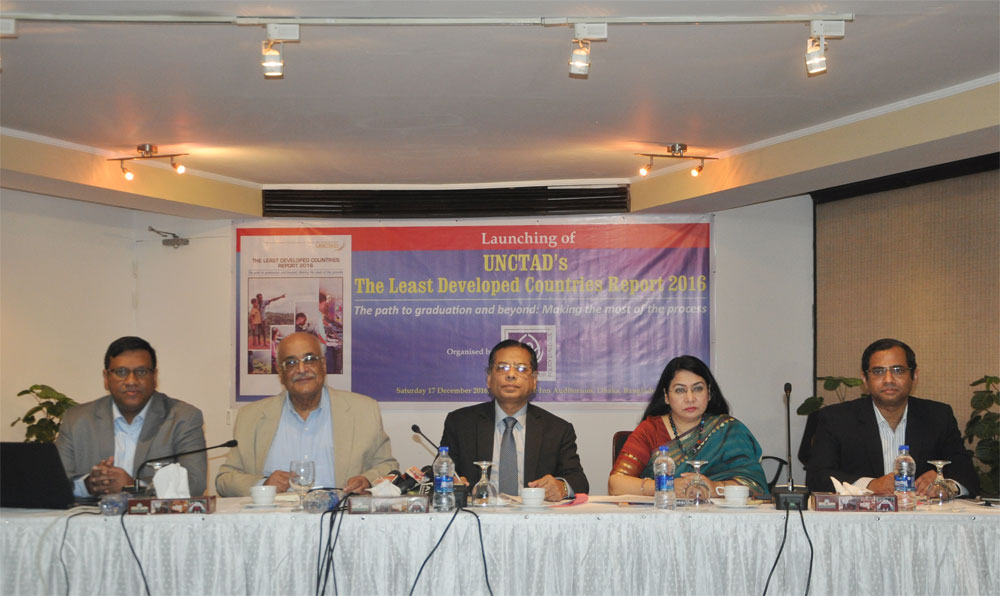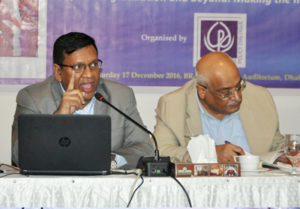 The smooth graduation, with sustainable impact, from the category of the Least Developed Country (LDCs) for Bangladesh will critically hinge upon a productive momentum of economic growth. Three key determinants are vital for this smooth transition which are accelerated transformation of rural economies, proactive sector-specific industrial policies and realising science, technology and innovation policy.
These observations were shared at the launching of the UNCTAD's The Least Developed Countries Report 2016 in Bangladesh. The Centre for Policy Dialogue (CPD) organised a media briefing on the launching on Saturday 17 December 2016, as part of the global launch of the report on 13 December 2016. CPD Research Fellow Mr Towfiqul Islam Khan shared salient features of the report subtitled "The path to graduation and beyond: Making the most of the process" with the journalists.
Mr Khan, in his presentation, mentioned about three major vicious circles which are affecting LDCs. The first one is that many LDCs suffer from a poverty trap, with low income and limited economic growth which are giving rise to high levels of poverty. The second one is the commodity trap, as they depend heavily on commodity production and trade for employment, income, savings and foreign exchange. The final one is the weak productive bases and limited export diversification in LDCs which give rise to a very high import content in production and consumption, and chronic current account deficits.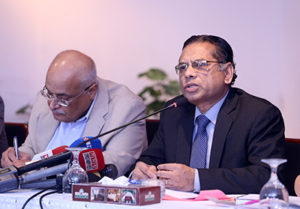 Mr Khan also observed that if only Bangladesh graduates from the LDC status and loses duty benefits the exports may be reduced 7 per cent. The country will be able to access all the privileges of the category until 2027 if it graduates from LDC in 2024.
It will require a smooth transition strategy for the country to utilise all the available facilities during that period, said CPD Executive Director Professor Mustafizur Rahman. He stressed on formulating a national strategy before the next triennial review on graduation in 2018.
CPD Distinguished Fellow Dr Debapriya Bhattacharya said that Bangladesh should focus on quality education and health to increase productivity and, it will support the momentum of sustainable growth. Though the remittance has a important role over Bangladesh's economic growth, the recent and upcoming global changes may act as an obstacle in this continuation. It is time to make the industries productive and the growth inclusive, said Dr Debapriya.
CPD Research Director Dr Fahmida Khatun and Additional Research Director Dr Khondaker Golam Moazzem of CPD were present at the session.
The briefing was followed by a Q&A with journalists from print and electronic media.
Press Reports
Photo Gallery
Download Presentation