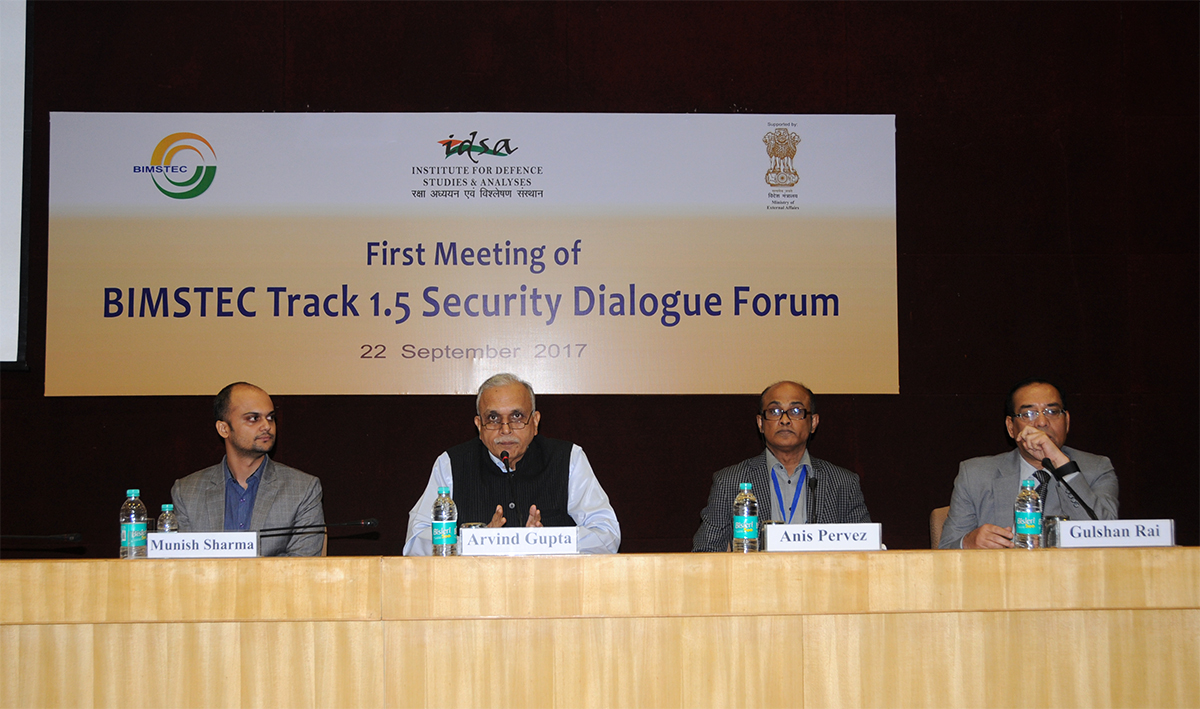 Presentation by Dr Anis Parvez: Cyber combat – Needs for regional cooperation 
There is a need to increase collaboration among the member countries of Bay of Bengal Initiative for Multi-Sectoral Technical and Economic Cooperation (BIMSTEC) in combating cyber threats. They should form a taskforce to produce report on existing security system and vulnerability, persuade governments for collaborative capacity building and encourage the nations for collective innovation in the sector and joint maintenance of cyber path.
Dr Anis Pervez, Additional Director, Dialogue and Communication at Centre for Policy Dialogue (CPD) made these recommendations at the first meeting of BIMSTEC Track 1.5 Security Dialogue Forum held on 22 September, 2017 at New Delhi, India. The dialogue was hosted by Institute for Defense Study and Analyses (IDSA).
In his paper titled "Cyber combat: Needs for regional cooperation", Dr Pervez mentioned that a safer cyberspace requires global and regional cooperation since the cyberspace is a network across states and regions. Therefore, the BIMSTEC member countries should increase political, social and technical collaboration to combat cyber threats by being cyber resilient, he emphasised.
The day-long dialogue also argued on several other key issues including counter terrorism and cooperation in addressing transnational crimes, violent extremism and radicalisation; maritime security cooperation and humanitarian assistance and disaster relief; and non-traditional security challenges.
Ms Preeti Saran, Secretary (East), Ministry of External Affairs, Government of India, delivered the inaugural address of the session. Other discussants of the dialogue include Ms Prabha Rao (IDSA); Major General AKM Abdur Rahman (BIISS, Bangladesh); Professor Syed Anwar Husain, University of Dhaka; Commodore Abhay K Singh (Retd), IDSA; Ambassador U Wynn Lwin (Retd), MISIS, Myanmar; Dr Arvind Gupta, Former Deputy NSA; Dr Laxmi Dutta Bhatta, ICIMOD, Nepal; and Dr Shailesh Nayak, Former Secretary, Ministry of Earth Sciences, India.