CPD briefed students of East West University (EWU) regarding the macroeconomic context of the budget for FY2015-16, its proposed macroeconomic outlook and the budget making process as part of the special lecture series for university students.
On behalf of CPD, Research Fellow Mr Towfiqul Islam Khan delivered the lecture titled "Understanding Budget for FY2015-16 and its Implementation Challenges," with a view to engaging the students in contemporary issues centring macroeconomic management and national, regional and global developments having implications for Bangladesh.
Jointly organised by CPD and the Department of Economics, EWU on Sunday, 5 July 2015, the discussion was held as part of CPD's discussion module on Current Macroeconomic Scenario in Bangladesh and Policy Analysis.
The lecture aimed at encouraging the students to engage in contemporary macroeconomic policy debate in Bangladesh and improving their understanding about practical consequences of theoretical constructs.
In his welcome remarks, CPD Professor Mustafizur Rahman noted a number of opportunities and challenges for Bangladesh and the economy, touching upon Bangladesh's income status, investment, GDP, productivity and climate change. He added that Bangladesh is going through a demographic dividend and must take the opportunity with the next 20 years to become a upper middle income country.
Students and faculty members of EWU took part in the discussion through an interactive Q&A session following the keynote presentation.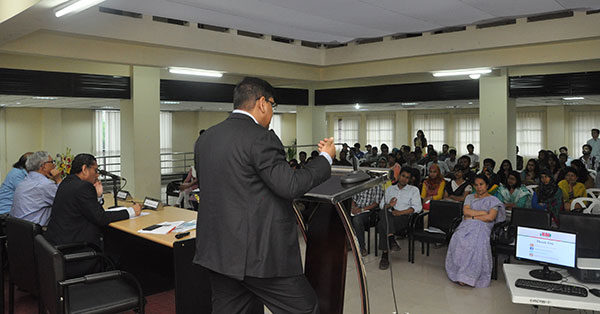 Dr Mohammed Farashuddin, Chairperson, Board of Trustees, Founder Vice Chancellor, EWU and Former Governor, Bangladesh Bank and Professor Ahmed Shafee, Vice Chancellor, EWU also addressed the event.