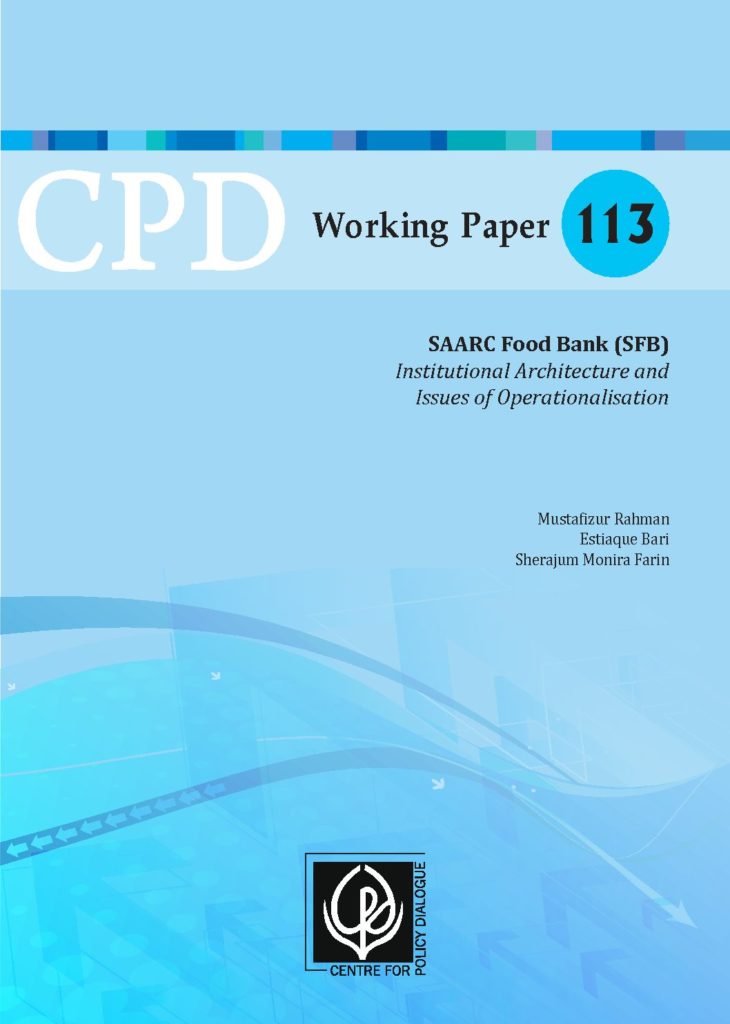 CPD Working Paper Series
Contributors: Mustafizur Rahman, Estiaque Bari and Sherajum Monira Farin
Publication Period: August 2017
This paper seeks to contextualise the current food security scenario in South Asia with a view to operationalising the idea of a collective regional initiative to improve food security in South Asia as embedded in the concept of the SAARC Food Bank (SFB). As would be appreciated, the modality of ensuring food security through regional collective action ought to take as its reference point the dynamics of production, distribution, trade, stock and reserve of rice and wheat. Common topography, ecology and geography, significantly large contiguous border areas, shared risks of trans-border environmental damages of high frequency and intensity, and susceptibility to production shortfall – all these factors add to South Asia's concerns as regards food security.
There is also a spatial dimension to this vulnerability emanating from similar nature of calamities and adverse impacts, which reinforces the need for common initiative to tackle the attendant challenges. Since the impacts of disasters and calamities, whether human-made or natural, could transcend national boundaries, and give rise to cross-border problems, there is a justification to take appropriate collective measures to forestall such possibilities.
The key objectives of the study are to undertake a review of the core provisions informing the SFB initiative, identify the weaknesses that undermine effective operationalisation of the SFB, and to come up with an evidence-informed institutional architecture to raise operational efficacy of the SFB.
View and Download the Report