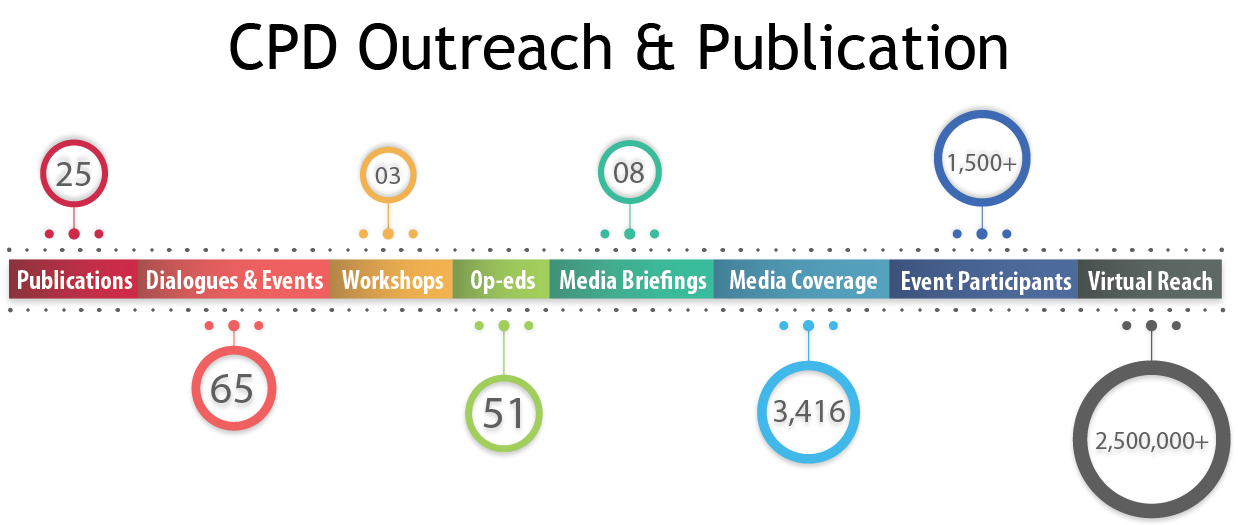 The 2016 was one of the busiest and special years of CPD in terms of variety and number of activities. During this year, CPD laid its footprints in influencing policy making with evidence-based research, vast array of multi-stakeholder dialogues and outreach activities.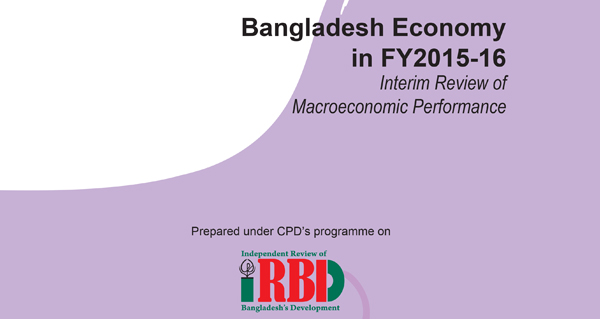 Containing two chapter this volume is prepared under CPD's flagship programme Independent Review of Bangladesh's Development (IRBD). The first chapter "State of the Bangladesh Economy in FY2015-16 (Third Reading)" is the third interim analytical report on the performance of the Bangladesh economy in FY2015-16. Based on the latest available data and information this chapter presents …
0 comments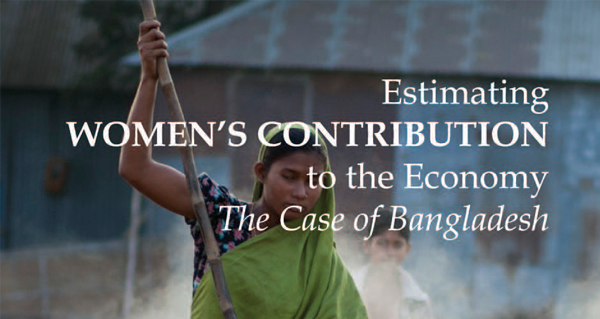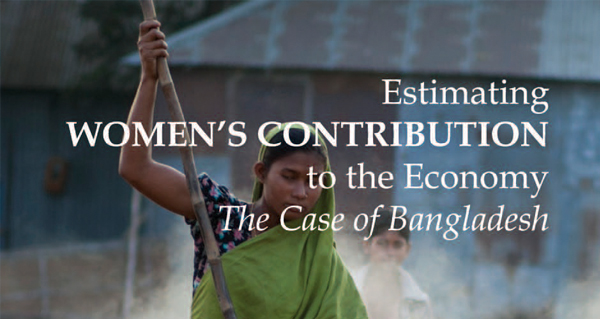 A large part of economic activities undertaken by women in Bangladesh including household chores, care and agriculture work remain unaccounted for. This is due to limitations of conventional measures such as gross domestic product (GDP) that primarily considers goods and services produced for markets. As a result, wrong signals are transmitted to policymakers whose allocative …
0 comments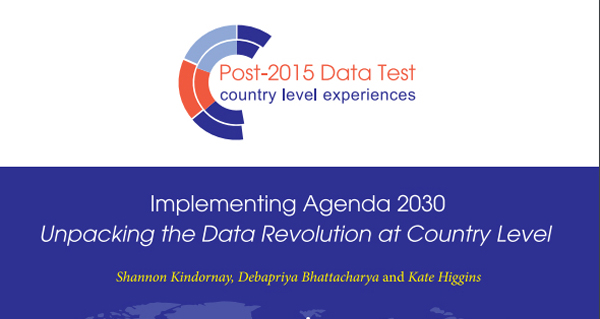 Implementing Agenda 2030: Unpacking the Data Revolution at Country Level is a unique report that examines data availability and quality for tracking progress against the Sustainable Development Goals (SDGs). The countries examined in this report, spanning four continents, are Bangladesh, Canada, Peru, Senegal, Sierra Leone, Tanzania and Turkey. The report examines data used to track progress in poverty, education, employment and inclusive growth, energy and infrastructure, …
0 comments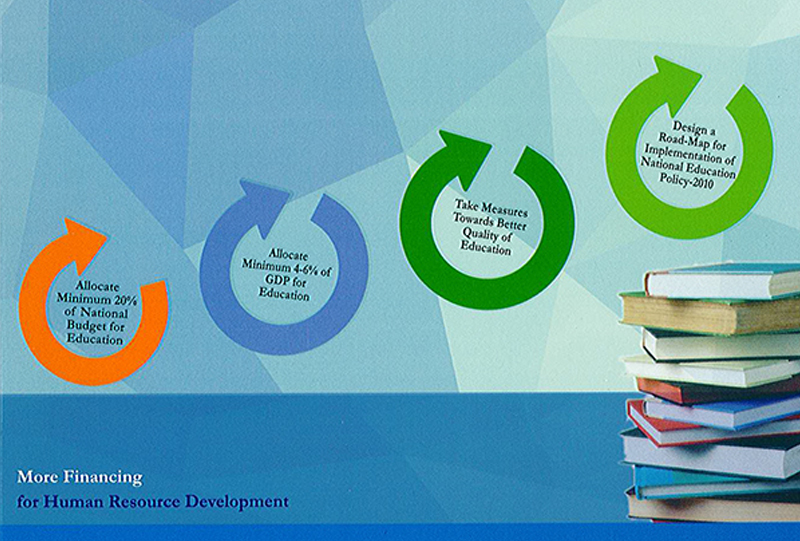 Bangladesh has made impressive progress in terms of addressing inequities in schooling enrolment and as regards some of the learning outcomes. This is particularly reflected in Bangladesh's Millennium Development Goal (MDG) outcomes. However, this progress needs to be consolidated and further strengthened in view of a number of unfinished agendas and emerging challenges. Success attained …
1 comment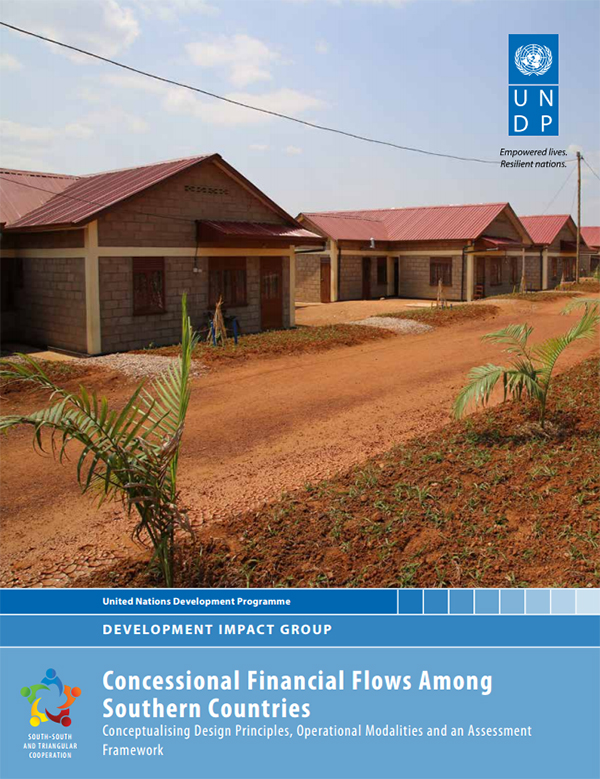 The Centre for Policy Dialogue (CPD), in partnership with the United Nations Development Programme (UNDP) prepared a report titled Concessional Financial Flows Among Southern Countries: Conceptualizing Design Principles, Operational Modalities and Assessment Framework. Authored by Dr Debapriya Bhattacharya, Distinguished Fellow, and Ms Refaya Rashmin, former Research Associate, of CPD. The international development community recognises the …
0 comments
On the eve of the mid-term review of the Istanbul Programme of Action (IPoA), LDC IV Monitor has produced a new report titled, "Tracking Progress, Accelerating Transformation: Achieving the Istanbul Programme of Action by 2020". The report is an outcome of the combined efforts of seven globally reputed think-tanks and international organisations. Five years into the implementation of the special programme, …
0 comments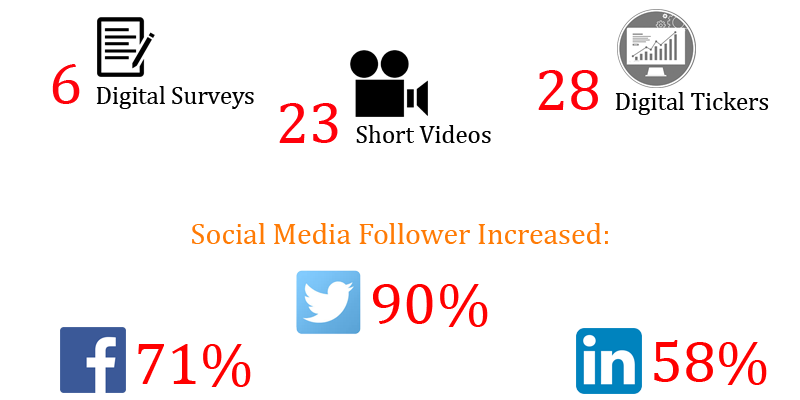 Ninth South Asia Economic Summit (SAES IX)
CPD organised the Ninth South Asia Economic Summit (SAES IX)  in Dhaka on 15-16 October 2016. The overarching theme of the SAES IX was "Reimagining South Asia in 2030," within which three cross-cutting issues and nine thematic issues were addressed in various sessions. The event was inaugurated by H E Mr Md Abdul Hamid, Hon'ble President of the People's Republic of Bangladesh and Dr Shirin Sharmin Chaudhury, Hon'ble Speaker of the National Parliament of Bangladesh addressed the Closing Session. SAES IX was one of the most successful events of CPD in 2016 in terms of richness of discussion and also level of participants. More than 500 participants, including Ministers, Members of Parliament and experts from countries of South Asia took part in the two-day event.
SAES IX ended with an aspiration that by 2030 South Asia will be the most influential region in the world.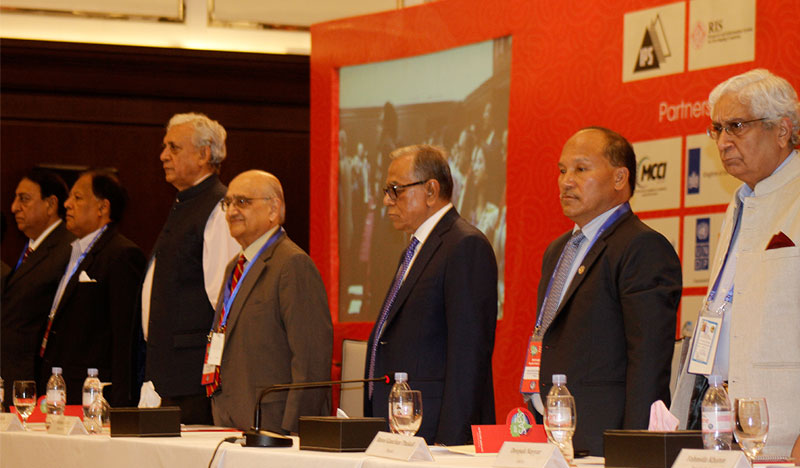 By 2030, South Asia will be the most influential region in the world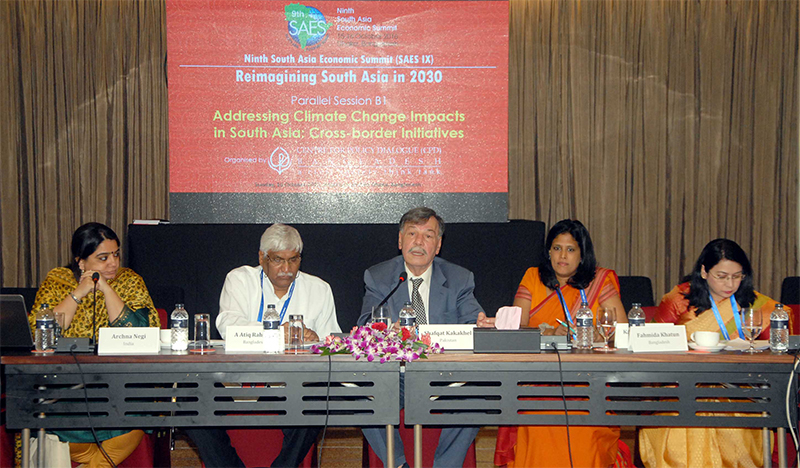 Ninth SAES Appeals for a United South Asia and Concentration on the 2030 Agenda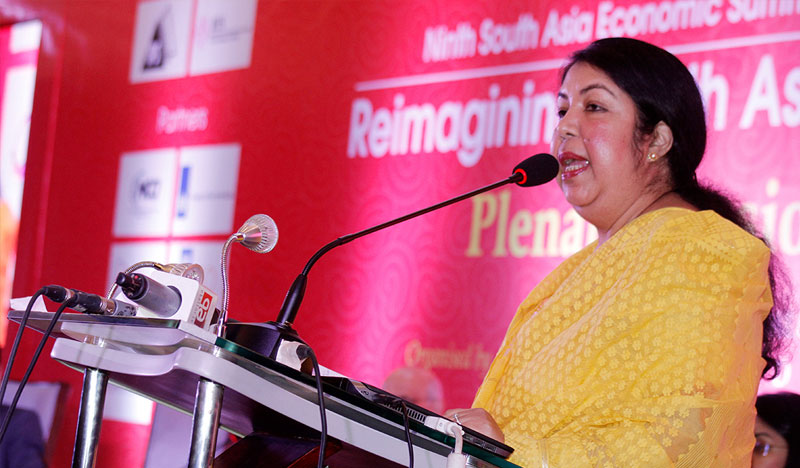 Ninth SAES Ends with Aspirations to Form Stronger South Asia
Anniversary Lecture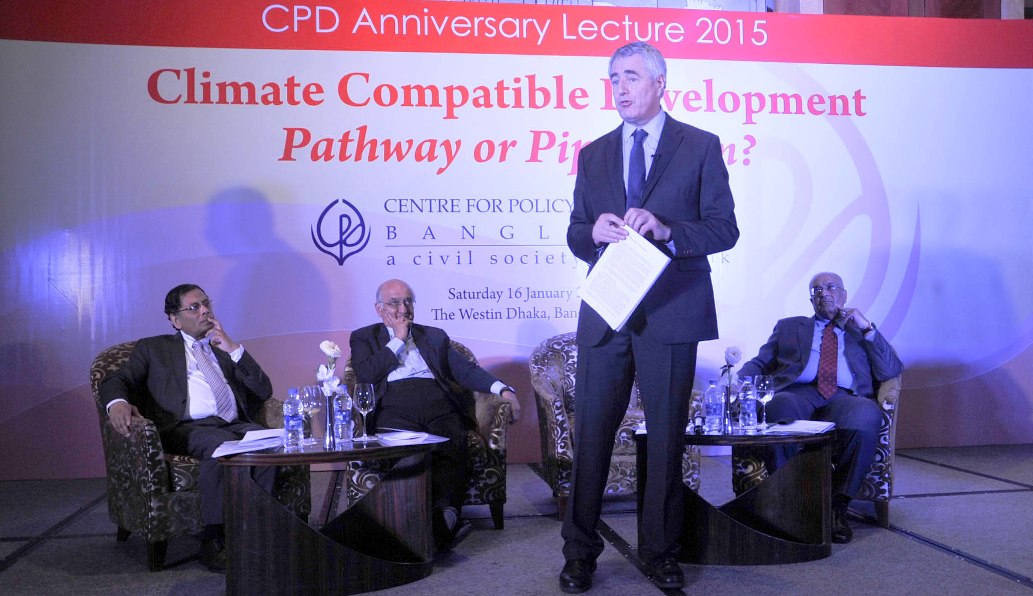 Climate compatible development is the key to overcome the 'wicked problems'
Mr Simon Maxwell, CBE, a leading climate expert, delivered the CPD Anniversary Lecture 2015 on the theme of "Climate Compatible Development: Pathway or Pipedream?" Mr Maxwell is the Chair of European Think-Tanks Group and former Director of Overseas Development Institute (ODI), London. The Lecture focused on an integrated development framework that would show pathways to overcome the "Wicked Problems" of dealing with climate-related challenges, while simultaneously achieving the poverty reduction target of the SDGs.

Independent Review of Bangladesh's Development (IRBD)
The IRBD is the flagship programme of CPD to provide the stakeholders with perspectives on both strategic and policy issues and current developments. IRBD prepares the State of the Bangladesh Economy reports on the performance of the country in key macroeconomic parameters. In 2016, CPD predicted that the revenue earning may face a shortfall of BDT 38,000 crore from the target for FY2016 which ultimately, was close to the final figure. CPD also stressed on generating employment as the country has seen declining employment in manufacturing sector by 1.27 million between 2013 and July-September 2015.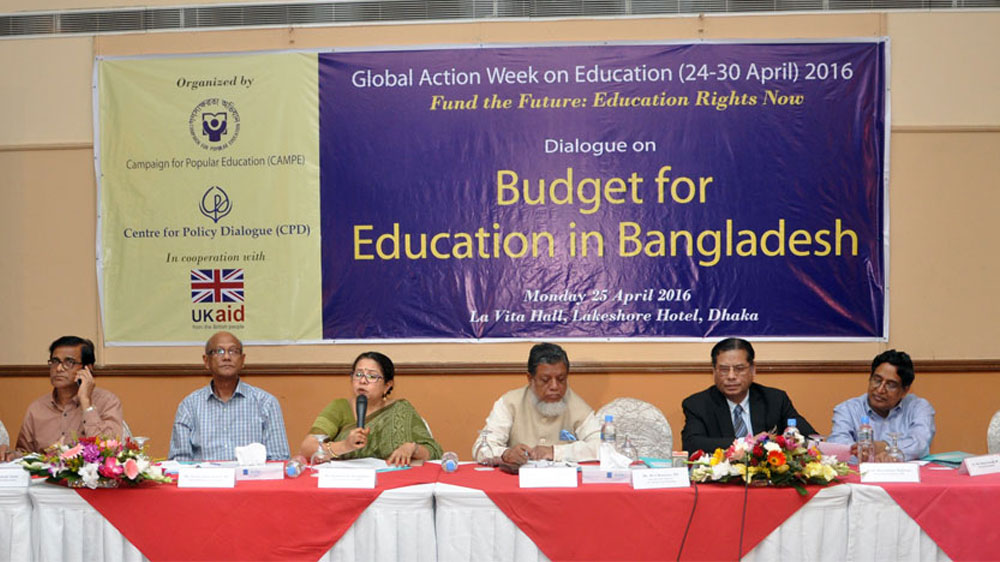 Recommendation: Education Budget in FY2017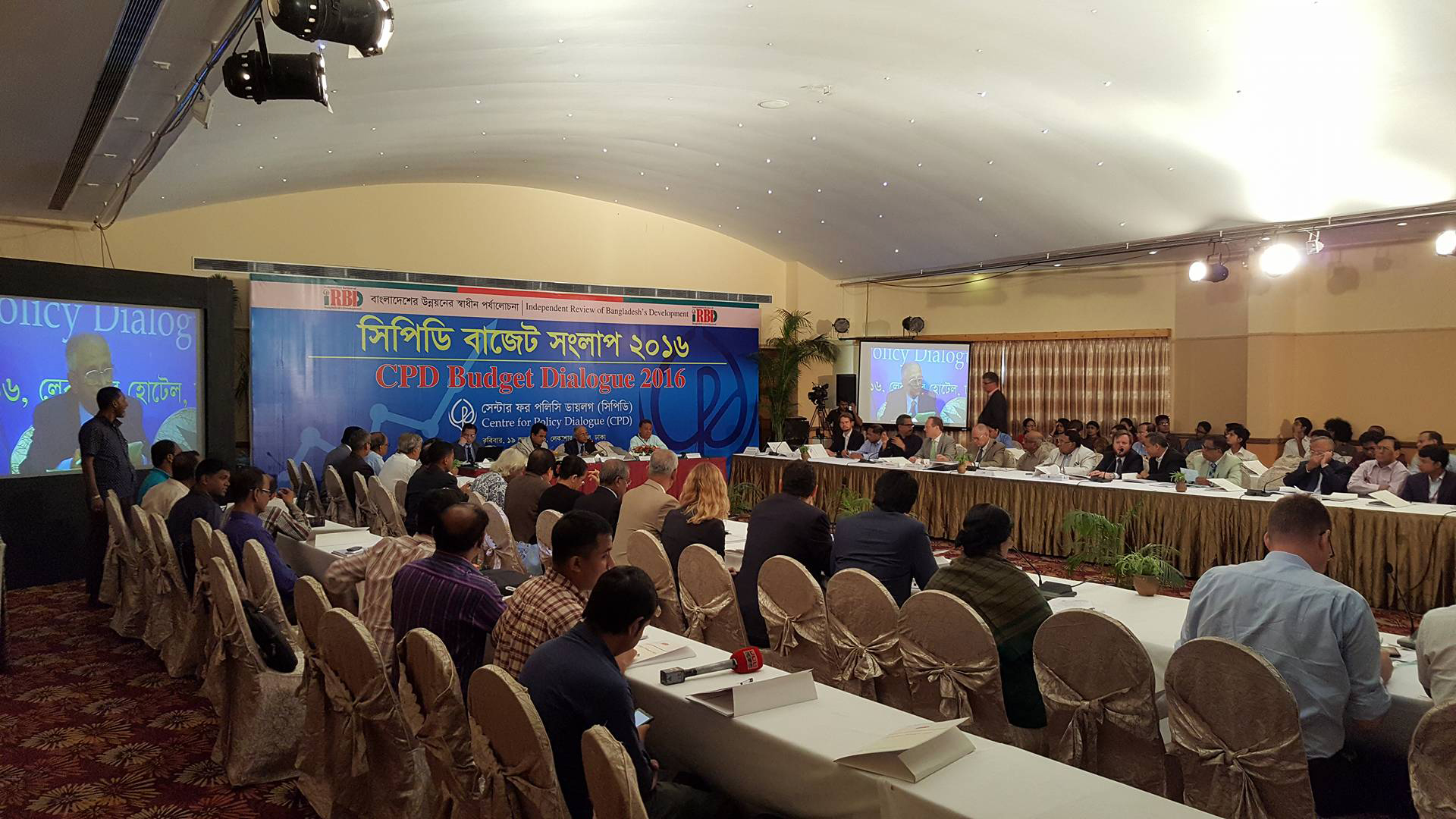 Analysis on National Budget FY2017
Rana Plaza

Coordinated and institutionalised efforts needed to avoid tragedies like Rana Plaza
Bangladesh's RMG sector is slowly heading towards developing a decent working environment. To increase the pace of this development process, a more coordinated and institutionalised approach should be taken by the government so that the country can avoid incidents like Rana Plaza. Emphasis should be laid on institutionalisation of the financial support system for the victims, as well as factory inspection and monitoring process.