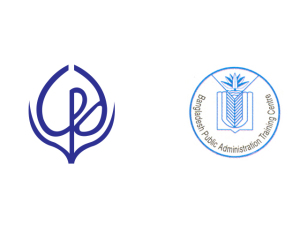 Dr Debapriya Bhattacharya, Distinguished Fellow at the Centre for Policy Dialogue (CPD), conducted a lecture session for 21 mid-level government officers at the Bangladesh Public Administration Training Centre (BPATC) in Savar on 29 March 2016. The theme of his lecture was "MDGs and Beyond 2015: SDGs and Vision 2021". This was the fourth lecture he conducted at the BPATC in the last six months on the SDGs and Vision 2021.
Earlier, at another lecture session at BPATC on 22 February 2016, Dr Debapriya spoke to 51 mid-level officers on "Development Policies and Strategies of Major Development Partners: Beyond 2015 and SDGs".
Last year, he addressed 400 government officers via two lecture sessions at the BPATC on the SDGs and Vision 2021.
Dr Debapriya currently chairs the Southern Voice on Post-MDG International Development Goals, a network of 49 thinks tanks from Africa, Asia and Latin America, which serves as an open platform to make contributions to the international discourse on the SDGs and related issues.