Published in Dhaka Tribune on Tuesday, 31 May 2016
Defence budget to rise by 20.34%
Asif Showkat Kallol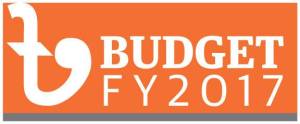 The government is all set to allocate Tk22,115 crore for the next fiscal year's defence budget, 20.34% more than the current fiscal year's Tk18,377 crore.
Of the amount, Tk21,709 crore will be non-development expenditure and Tk405 crore development expenditure.
The rest of the money will be taken out as loan but details of the loan will not be disclosed in the budget. The amount will be spent for development of the army, navy and air force.
In addition, a loan of Tk200 crore will be taken out from China and Russia to purchase military instruments for the defence, Finance Ministry officials involved in budget preparation said.
The government will buy a range of equipment, including helicopter, in addition to military instruments, to modernise the defence and help the military combat natural disasters more effectively.
The government has begun communicating with China and Russia to get long-term loans from the countries in order to purchase the materials.
Ineffective utilisation of funds allocated in budget is quite common in the country but the situation is different in the defence as it spends more than its allocation every year. Although the revised budget makes cut in allocation for other ministries, the amount goes up for the defence sector every year.
In the last six years, expenditure in the sector has increased by Tk8,436 crore from the original allocation in budget, according to an analysis by the Centre for Policy Dialogue (CPD). Of the amount, the year 2014 saw an increase of Tk3,873 crore.
While unveiling the report, CPD distinguished fellow Debapriya Bhattacharya demanded transparency in the defence budget, saying that reporting mechanism for defence spending is non-transparent in the country.
In 2010, the government allocated Tk7,051 crore for the defence, which was later increased to Tk7,875 crore in the revised budget.
But the original expense stood at Tk8,471 crore, which was Tk1,420 crore more than the original allocation, the CPD report said.