Published in the 7th Issue of the Voice of Business Magazine Series on 28 March 2016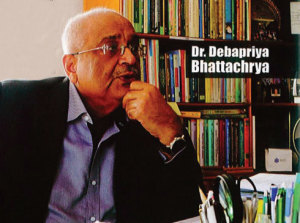 An interview of Dr Debapriya with the Voice of Business (VOB) has been featured in the 7th issue of the business magazine.
Voice of Business (VOB) is the sole and pioneering student-run publication on business and related issues in Bangladesh. Founded in the year of 2007, VOB is published collectively by students from eight departments of the Faculty of Business Studies, University of Dhaka.
In March 2016, VOB interviewed Dr Debapriya Bhattacharya, Distinguished Fellow, Centre for Policy Dialogue (CPD), about the Sustainable Development Goals (SDGs) and other issues of critical importance to the economy of Bangladesh.
At the interview, Dr Debapriya traced the history of the SDG process – from its inception in the World 2005 World Summit in New York – to the gaveling of the SDGs at the UN Sustainable Development Summit in September 2015 and adoption of the 2030 Agenda for Sustainable Development. In this context, he went on to introduce the Southern Voice network and provided an overview of its activities since its inception in June 2012.
After describing how the network influences policymaking at the national level alongside the regional and global levels, Dr Debapriya moved on to challenges related to climate change in the context of Bangladesh.
The VOB team then shifted the focus of the interview towards Dr Debapriya's youth; how he became a practicing economist and public policy analyst; and his perception of the youth of the current generation.