Published in Dhaka Tribune on Wednesday, 18 October 2017
'Tax rate disparity hinders industrial expansion'
Ibrahim Hossain Ovi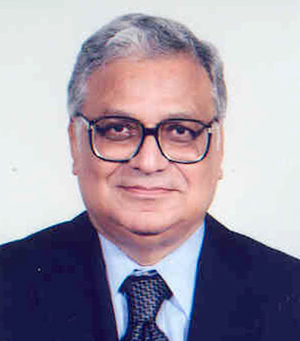 Currently, the accessories sector contributes $6.7 billion to RMG exports
A disparity in the tax rate hinders industrial expansion in the country, the prime minister's economic affairs adviser, Mashiur Rahman, said on Tuesday.
Mashiur Rahman made the remark while chief guest at a seminar in the capital on "$50 billion RMG Export by 2021: Role and Challenges of Garment Accessories and Packaging Sector."
At the seminar, RMG garment accessory manufacturers urged the government to reduce corporate tax and demanded cash incentives for export of accessories and packaging products.
Bangladesh Garment Accessories and Packaging Manufacturers and Exporters Association (BGAPMEA) organised the seminar to discuss the present status and future prospects of the sector.
"Disparity at tax rate hinders the expansion of industry in country. Revenue collection will not increase unless the industry is expanded," said Rahman.
Stressing on the rationalisation of the tax structure, he said: "I do not see any logic behind the tax disparity."
Currently, the garment accessories and packaging manufacturers pay 35% corporate tax, while the RMG manufacturers pay 12% corporate tax.
"Corporate tax should be reduced to 12% and 10% for non-green and green factory owners respectively instead of the existing 35%," BGAPMEA advisor Rafez Alam Chowdhry said in his keynote presentation.
BGAPMEA president Abdul Kader Khan said the Bangladesh RMG sector has been fully import dependent since its inception.
"Now, we can meet 85% demand of knit fabric and 45% of woven fabric. But the accessories manufacturers meet 95% of local demands. The sector is also able to export the accessories after meeting local demands," he said.
"However, Bangladesh RMG sector is going through a crucial time and export earnings registered 0.2% growth to $28.14 billion in FY '17 from $28.09 billion in FY '16, which cast a shadow on the accessories sector."
Khader said that to overcome the present situation, government policy support including cash incentives is needed.
Currently, the accessories sector contributes $6.7 billion to RMG exports.
Exporters' Association of Bangladesh President Abdus Salam Murshedy urged the government to provide a low-cost fund to ensure compliance as the global buyers do not place orders in a non-compliant factory.
Centre for Policy Dialogue (CPD) Research Director Khondakar Golam Moazzem urged the government to revise the cash incentive policy to give it to those who will be benefited and can create a market in the global arena.

He urged the accessories manufacturers to increase productivity and efficiency to remain competitive, as Bangladesh will not enjoy duty free benefits when it graduates to middle income status.
"Since the accessories makers are small and medium enterprises and they add value to the RMG sector, they should be given incentives," said Nazneen Ahmed, senior research fellow of Bangladesh Institute of Development Studies (BIDS).
Commerce Secretary Shubhashish Bose, EPB Vice Chairman Bijoy Bhattacharjee, FBCCI President Shafiul Islam Mohiuddin, and BGAPMEA Vice President Moazzem Hossain Moti were present at the programme.