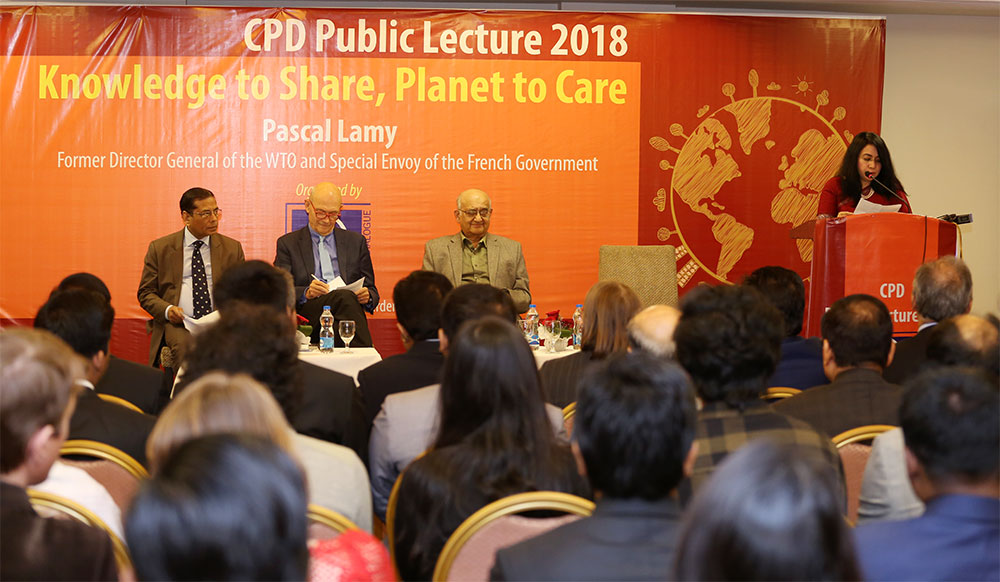 Rising inequalities and environmental degradation are the two key factors which have been fuelling tensions, conflicts and frustration worldwide, particularly among the new generation. Therefore, concerted efforts must be taken to address the issues. Mr Pascal Lamy, former director general, World Trade Organisation (WTO) and Special Envoy of the French Government, made these remarks while delivering a public lecture on "Knowledge to Share, Planet to Care" organised by Centre for Policy Dialogue (CPD) on 6 January 2018 in Dhaka.
Professor Rehman Sobhan, Chairman, CPD, chaired the event while Dr Fahmida Khatun, Executive Director, CPD, gave the introductory remarks. Professor Mustafizur Rahman, Distinguished Fellow, CPD, introduced Mr Lamy with the audience.
Mr Lamy, the two times former WTO DG, paid a visit to Bangladesh to spearhead a campaign for the French bid to host the World Expo 2025, the theme for which Paris has proposed as "Sharing our Knowledge, Caring for Our Planet." He explained France's vision behind candidacy for the Expo 2025 with the audience. Three other countries are also vying for hosting the event – Japan, Russia and Azerbaijan.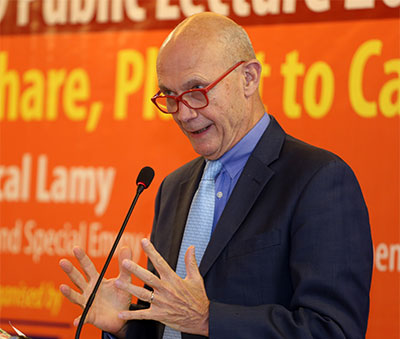 While delivering the lecture, Mr Lamy said that there was a positive relation between economic development and political stability in the past. There was also a consensus that economic development leads to more welfare causing less social and political conflict. However, the relation has somehow changed in today's world, he pointed out. Economics is rather doing better than politics in recent days, the French special envoy observed.
The problem of rising inequality in countries across the world could be resolved at local level through national policies focusing on education, health, housing and taxation, Mr Lamy suggested. He laid emphasis on sharing knowledge and resources to address the environmental concerns, which according to him, will lead the world to further development and achieve a secure planet for mankind – which is very much aligned with the motto of Sustainable Development Goals (SDGs).
In his speech, Mr Lamy also highlighted issues of global development, trade, e-commerce and collaborative activities between Bangladesh and France. He observed that domestic policies can play a vital role in ensuring that open trade benefits all. While responding to a query from Professor Rehman Sobhan on the issue of selling a shirt at $25 by global brands that was sourced at $5 and what can be done to share the profit among the workers who take part in the production process, Mr Lamy said that it is a market-driven economic system. But manufacturers have to be careful about any sort of market manipulation by global retailers and should take necessary steps in this regard, he added. He also laid emphasis on protecting consumers' rights. Responding to a question regarding the Rohingya issue, Mr Lamy said that France has remained very supportive to Bangladesh in addressing the issue.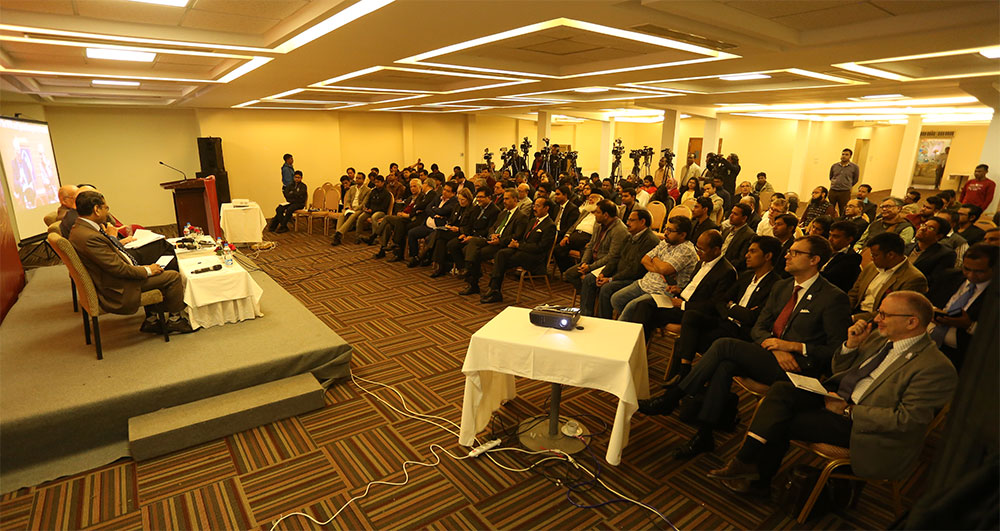 The Lecture was widely attended by high-level government officials, foreign diplomats, former ambassadors, business leaders, trade experts, NGO and INGO representatives, civil society members, private sector professionals, academics, students and youths.