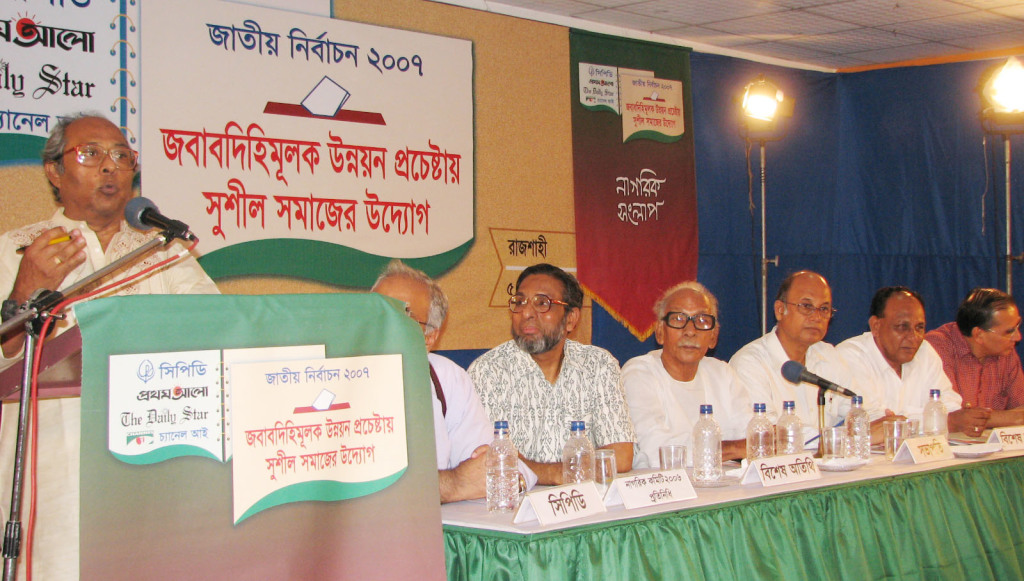 Speakers at the regional dialogue in Rajshahi (August 5, 2006) demanded distribution of parliamentary seats, ministries and the posts of standing committee heads in proportion to votes received by the political parties.
They pointed out that the campaign for honest and dedicated candidates should reach the grassroots level and there should be a mechanism to implement the suggestions made in the citizens' dialogues.
They also demanded preparation of a voter list of the indigenous people through those who know indigenous languages. The speakers also pointed out that the indigenous people should not be subjected to harassment before and after a general election.
They said candidates should disclose the status of their wealth to the people in his or her locality as well as to the Election Commission.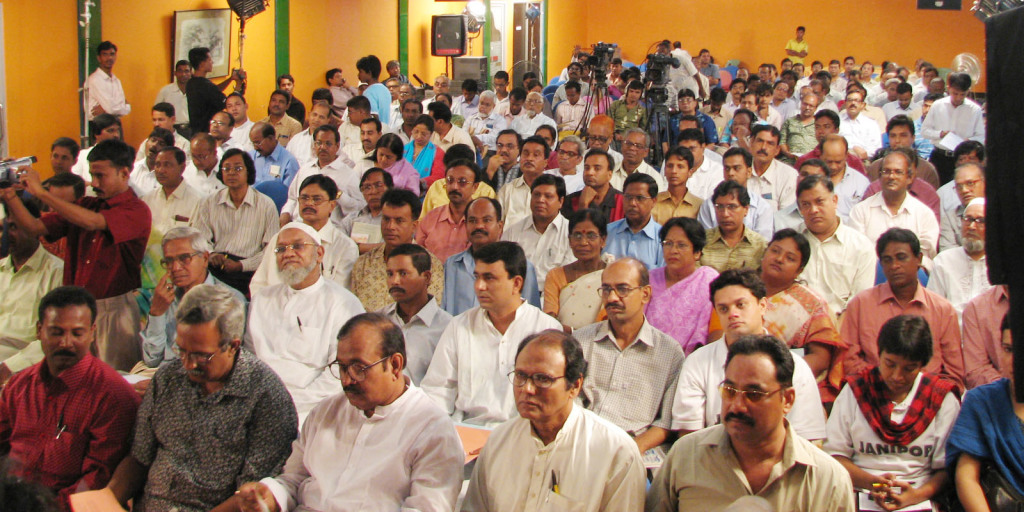 A total of 90 persons including mainstream political parties' local leaders, teachers, lawyers, NGO workers and cultural activists took part in the dialogue that continued for more than eight hours.
The Centre For Policy Dialogue in collaboration with The Daily Star, the Prothom Alo and Channel i organised the regional dialogue as part of a civil society initiative for accountable development.
CPD Executive Director Debapriya Bhattacharya conducted the dialogue in Nanking Darbar Hall.
Prominent educationist and litterateur Hasan Azizul Haque presided over the dialogue. Former vice-chancellor of Rajshahi University Saidur Rahman Khan, Public Procecutor Qaumrul Monir and President of Shwacheton Nagorik Commttee Rajshahi Golam Arif Tipu were special guests.
Former adviser to a caretaker government Hafiz Uddin Khan spoke on behalf of the Nagorik Committee formed for preparing a vision paper for the year 2021. The editor of The Daily Star also participated in the dialogue on behalf of the organisers.
The speakers said lawmakers should work in unison for the development of the northern region which is deprived of investment and commercial benefit. Entrepreneurs never come to the north due to lack of gas supply and other logistical support, they pointed out.
Demanding immediate disbandment of the present Election Commission (EC), Saidur Rahman Khan said the next EC must be acceptable to all political parties.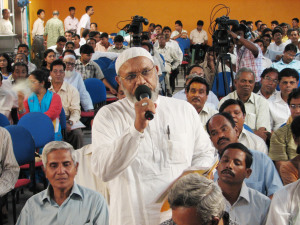 The EC also must be free from the influence of the government's executive body, he suggested. Khan also demanded reforms in the EC and the system of caretaker government.
He observed that black money is one of the major barriers to free and fair election.
M Hafiz Uddin Khan stressed on reforms in the EC for a free and fair election ensuring largest possible participation of the electorate.
"A powerful election controlling institution is necessary for elections. Public demand for its reform is not illogical and it must be properly heeded", he said.
He also said election related litigations should be adjudicated properly and quickly so that aggrieved persons can get justice on time.
Mahfuz Anam, editor and publisher of The Daily Star, said it is our birthright to be citizens of this country and being citizens we have the right to know how our country is being run.
"We, who vote, suffer from mean-mindedness and are not cautious of our political rights, providing opportunities to bad politicians to deceive us. Raising voices against anomalies and problems is our political right".
He called upon all to be proud and feel high enough to be voters in a democratic and independent country. "We will play our political role without being partisans and our politics is not without moral value," he said.
Prof Hasan Azizul Haque, who chaired the dialogue, said a general election under the existing condition would bring disaster in the society. He urged the civil society members to develop a mechanism so that the suggestions made in the dialogue could be implemented.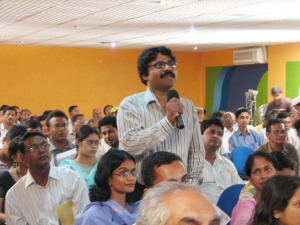 Describing the present socio-economic condition as dangerous, he said: "We want to come out of this situation. We want that our resources are distributed without any discrimination to any particular group."
Former minister Sardar Amjad Hossain pointed out that the northern region including Rajshahi has been deprived of industrialisation and adequate allocations for development.
Fazle Hossain Badsha, a politburo member of Bangladesher Workers' Party, said voters should be assured of proper voting and results.
Probin Hitoisi Sangsad President Dr Sultan Ahmed said lawmakers should be properly trained up on how they can play role as parliamentarian for the welfare of the people.
Advocate Rawshan Ara laid emphasis on discussions between politicians and common people. Accountability of the political leaders is necessary for development and checking corruption, she observed.
Rajshahi Bar Association General Secretary Hamidul Haque said "lawmakers' lack of knowledge and attachment with business have turned parliament into a trade body."
Dil Sitara Chuni, Rajshahi chapter chief of Bangladesh National Women Lawyers' Association, demanded direct voting to elect woman lawmakers, good governance and independent judiciary.
Ferdous Ahmed said intellectuals should care more for common people and promote only good ideas. He questioned the necessity of student politics.
Kazi Labanya of Rajshahi Sahitya Parishad said it has become the politicians' nature to forget promises after winning elections.
Zamat Khan, convenor of Rajshahi Rakkha Sangram Parishad, criticised governments for corruption and imbalance in development.
"Governments turn a blind eye to those who make huge money in a short time. Politicians do not love the country. We want a change to this situation," he said urging patriotic people to come to politics.
"We want to see that people can use ballots properly," said Golam Arif Tipu, adding that people would find out the solution to their problems.
Quamrul Monir stressed regular presence of the opposition members in parliament to make it effective.
He said parliamentary standing committees should be strengthened for keeping regular watch on the government activities.
Monir spoke in favour of 'crossfire' of the Rapid Action Battalion (Rab) in curbing terrorism and criminal activities. He urged the civil society to be more active as it would "help strengthen democracy."
Mahtab Uddin, editor of Weekly Gana Khabar, expressed concern over the trend of turning politics into a corrupt one.
Shafiqul Islam, acting president of Metropolitan Press Club, Rajshahi expressed concern over 'power politics' and said: "We don't want any politics devoid of ideology and pro-liberation sentiment."
Prof Zillur Rahman, president of Rajshahi University Teachers' Association, said one crore people of northern region are deprived of development. "All regions of the country need to be developed equally".
He stressed developing a healthy mentality, especially in those engaged in serving the people, and called for spread of education.
Malay Bhoumik, RU teacher and cultural activist, said the law enforcement agencies should be brought under control of the Election Commission during the next general election.
He said if the political parties want to select honest candidates in polls, they must look for them outside the parties.
Debapriya Bhattacharya said there has been development in the country but with disparity. 'The only solution of our political problems is a free and fair election'.
Shah Ajam Shantunu, RU teachar, no objectives of the civil society could be achieved without political support. "So, political parties should be forced to include people's demands in their manifestos".
"Our politicians are telling lies continuously but they are always forgiven. Politicians' accountability must be ensured".
Prof Tarek Saiful Islam of RU economics department, called upon political parties to nominate honest and competent candidates in election.
The first mayor of Rajshahi Abdul Hadi said, "It is our duty to elect honest people. We should not expect anything good after electing one in exchange of money".
Sadrul ISlam, Rajshahi Paribahan Malik Samity secretary, criticised the government for price spiral of goods, 'crossfire' and corruption in the energy sector.
ANM Khademul Islam, vice chairman of Rajshahi Engineers Institute, proposed that polls-related duties should be given to officials other than deputy commissioners and upazila nirbahi officers.
Freedom fighter Nawsher Ali of ShilpaKala Academy said listing corrupt people is needed more than finding out honest people.
Anil Marandi, president of National Aborigines Council, demanded selecting aborigine candidates in areas dominated by them. He also demanded reserved seats for aborigines in parliament and a separate ministry for them.
"Festivity grows in the country with the election nearing. But aborigines suffer from fear of atrocities and eviction by political cadres."
Sadar Ali, owner of Sapura Silk Mills, said provisions should be made to prevent dishonest people, criminals and loan defaulters from contesting polls.
Rajshahi Mohila Parishad Secretary Kalpana Roy said security of people should be ensured both before and after the elections.
The government has cheated Rajshahi people by not providing natural gas in violation of its election pledge, she said.
Prof Khairul Alam emphasised a close watch on the next elections and taking the dialogue process to grassroots-level.
Prof Mizan Uddin of RU merit must be well nurtured to end the appalling political situation in the country.
Rajshahi Jatiyatabadi Jubo Dal President Mosaddek Hossain Bulbul the election commissioners should be well aware of their responsibilities.
Prof Golam Sabbir Sattar said political parties should be registered so thatv oters can be sure of their manifestos.
District Awami League President Tajul ISlam Faruk said corrupt election officials, and not black money, pose the biggest challenge to free and fair elections.