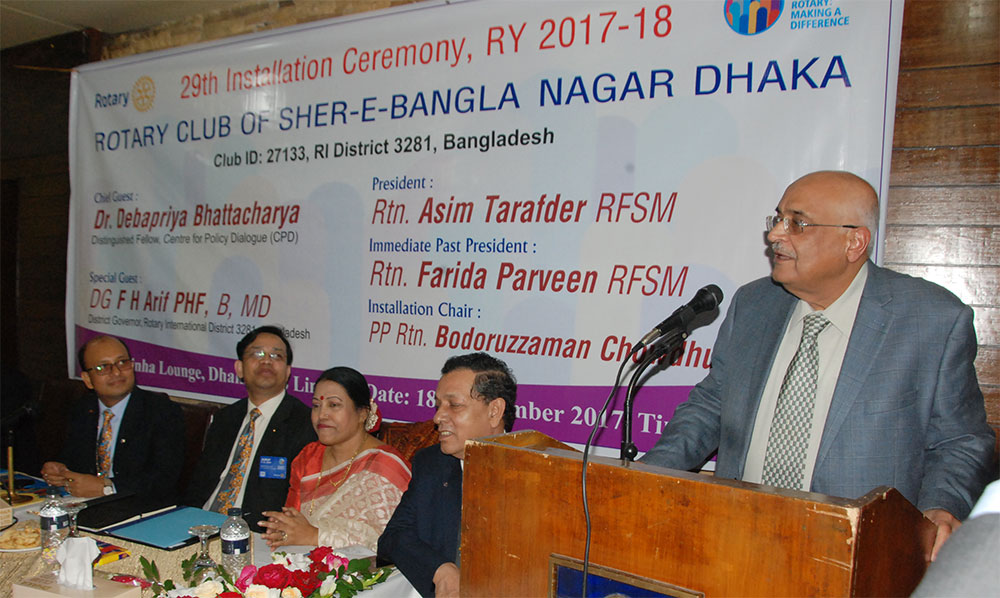 Dr Debapriya Bhattacharya, Distinguished Fellow, Centre for Policy Dialogue (CPD), addressed the 29th installation ceremony of the Rotary Club of Sher-e-Bangla Nagar as Chief Guest. The ceremony was held on 18 December 2017 at the Dhaka Club Ltd.
In his speech, Dr Debapriya highlighted the importance of social capital in the context of Bangladesh, and commended Rotarians for promoting a culture of trust, mutual respect and tolerance. He cited their role in contributing towards social capital through a caring attitude, fellowship and outstanding acts of philanthropy.
The installation ceremony was called by the President of RC Sher-e-Bangla Nagar Mr Asim Tarafder, and was addressed by Rotary District Governor, Mr F H Arif, Ms Farida Parveen (Immediate Past President), and Mr Bodoruzzaman Chowdhury (Installation Chair) among others.