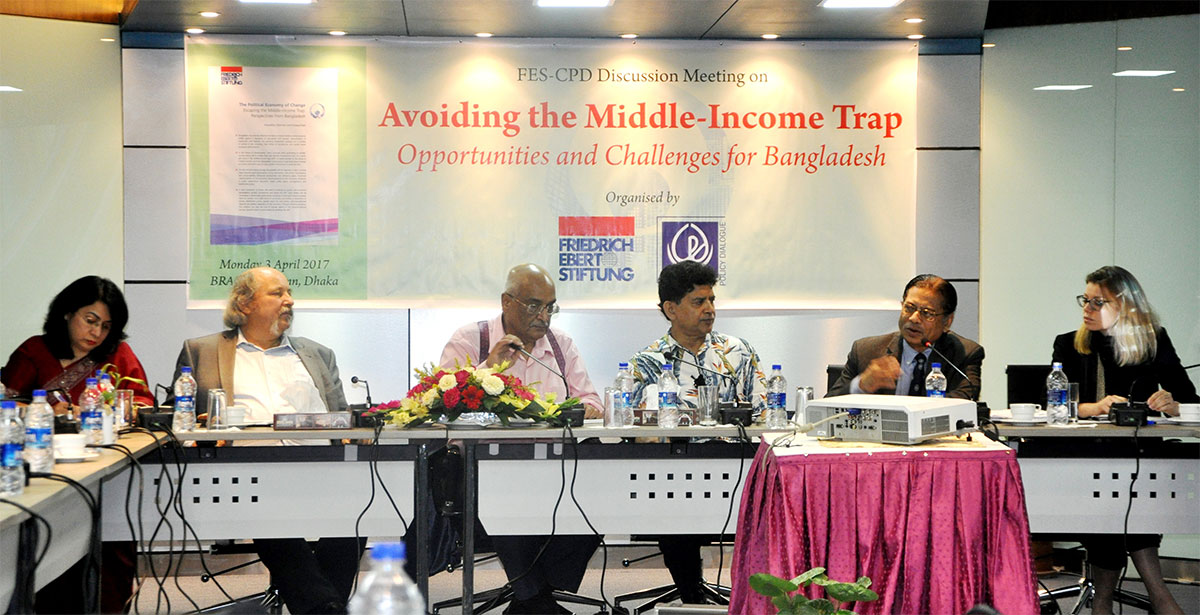 Positively transforming Bangladesh's political economy is key to sustaining economic growth and avoiding the possible middle-income trap (MIT). This calls for a well-crafted vision and a strategic plan for inclusive development. It requires investing in people, learning from global experiences and designing appropriate incentives for social and political actors to build coalitions that drive needed policy reforms in the country.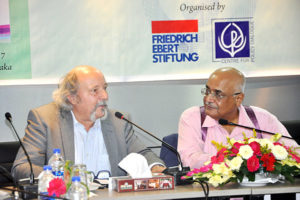 Professor Mustafizur Rahman, Distinguished Fellow, Centre for Policy Dialogue (CPD) emphasised on these issues during the meeting titled Avoiding the Middle-Income Trap: Opportunities and Challenges for Bangladesh held on 3 April 2017. Friedrich-Ebert-Stiftung (FES) Bangladesh and CPD jointly hosted the event.
Professor Rahman framed the discourse on the MIT within a political economy context and highlighted why reaching a consensual definition for the MIT and understanding its dynamics is critical for Bangladesh in the coming years. He ended his presentation by stressing on the need for evaluating the trade-offs between democracy and development in Bangladesh, what it means for growth and shaping strategies that address constraints  for sustained growth.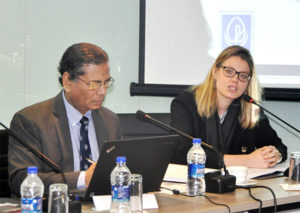 Discussants at the session highlighted how MIT also embeds complex and interlinked "traps" for poverty, policies, productivity and innovation. They observed that challenges like income-inequality, jobless economic growth resulting from automating industries, the lack of an industrial policy, low social cohesion, and underperforming institutions can hinder growth for Bangladesh. How the society and state interacts and whether the state can provide an enabling environment for pushing social initiatives were also big concerns.
Ms Franziska Korn, Resident Representative, FES Bangladesh and Dr Fahmida Khatun, Executive Director, CPD, presented the opening remarks while Dr Debapriya Bhattacharya moderated the discussion.  Dr Hossain Zillur Rahman, Chairman, Power and Participation Research Centre (PPRC) and Professor Dr Hansjorg Herr, Berlin School of Economics and Law were panellists at the meeting.  Academics and researchers participated in the discussion.