Published in The Daily Star on Monday, 3 October 2016 
MACRO MIRROR
It's the people who matter – Dr Fahmida Khatun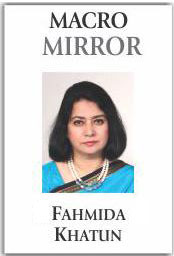 Connecting with people is an inherent urge in human beings. Movement of people and ideas contributed towards the progress of societies. Sustainability of societies depends on movement of people from one region to another. As societies have progressed and economic activities have expanded, the world has also become more interlinked. People in one country depend on people from other countries for economic and social needs such as food, medicine, education and entertainment. People travel from one corner to another to fulfil their demands. With technological progress, people can also avail various services without travelling, and just by hitting the keyboard of their laptops or touching the screen of their mobile phones. But, at the heart of getting any services either from within or outside the country is the idea of getting connected through people.
Such realisation rewarded the advanced countries despite various problems that accompanied this strategy. South and East Asia has engaged into various groupings such as South Asian Association for Regional Cooperation (SAARC), Bangladesh-China-India-Myanmar (BCIM), Bangladesh-Bhutan-Nepal-India (BBNI) and the Bay of Bengal Initiative for Multi-Sectoral, Technical, and Economic Cooperation (BIMSTEC). Of these, BIMSTEC covers the entire Bay of Bengal region. Countries in this initiative – Bangladesh, Bhutan, India, Myanmar, Nepal, Sri Lanka and Thailand – have several complementarities in economic and social areas. This makes the initiative a prospective one, even though these countries are divergent in terms of economic, social and political development. However, launched in 1997, BIMSTEC is yet to get momentum for cooperation among its member countries. Thus, with a GDP of USD 2.7 trillion and a population size of 1.3 billion, the potential of the initiative remains untapped.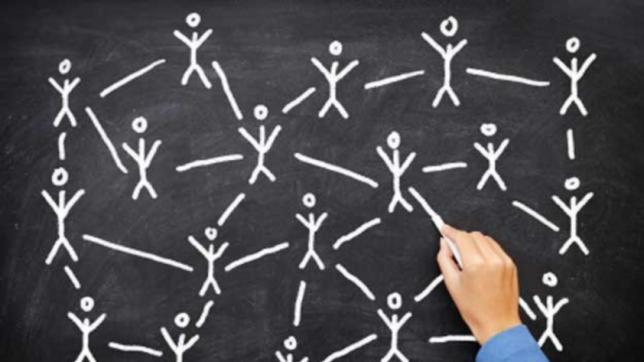 While such potential will be explored through trade, infrastructural connectivity, through investment, and through linking productivity and value chains, the importance of establishing connectivity through people to people contact is no less important. If one looks at the flow of people travelling from one country to another within the region, it is obvious that the flow has been continuous and increasing. Be it for health care, education, business, seminars and meetings or tourism. One indication is the number of flights operating in the region compared to that of ten years back. Quite often, one would find it difficult to get an airline ticket to travel to India or Bangkok if seats are not reserved well in advance. A recent regional consultation of the BIMSTEC Network of Policy Think Tanks (BNPTT) in New Delhi discussed the prospect of people to people contact in the BIMSTEC. Trade and investment cannot take place without the service of people. At this day and age, services have international character. They have moved from domestic to global level mostly thanks to technology. Electronic banking, telemedicine and online education have proved to be popular among consumers across the world. But there is also a need for physical presence. Given the importance of trade in services which involve people, international agreements have been formulated. For example, General Agreement on Trade in Services (GATS) of the World Trade Organisation (WTO) provides guidelines for services trade in various sectors. However, as the WTO negotiation is at stalemate, progress on GATS is also slow. BIMSTEC has not seen much progress on this either.
Several patients from Bangladesh and other countries in the region travel to India and Thailand. A good number of students also go there for studies. Intellectual and cultural exchanges have also increased than before. However, the visa process continues to be difficult for many travellers. True, the visa regime has improved over time. Online visa application form has done away with the physical queue which used to be tiring and painful, even though the rise of the middlemen has made the electronic application difficult of late. The visa application form has been simplified to a great extent. For example, Indian visa application form has been reduced to two pages from eight pages. Also, business visa for five years has proved to be useful. But apart from business people and senior citizens, long term visas are restricted even for genuine and frequent travellers. Similar problems exist in case of Thai visa. Sometimes due to visa related problems, patients do not tell the truth as that require more paperwork and delay the process even when there is an emergency. This results in post travel problems such as difficulty in transfer of money.
In addition to stronger political commitment, media can also play an important role in improving people to people contact. Currently, news coverage from within BIMSTEC countries is narrow. Also, mostly negative news is focussed upon in the media. Instead of covering only political and social tensions, highlighting issues such as social and developmental changes happening in the region would be more constructive.
Movement of people from one country to another country is a necessity. It happens despite tensions amongst and between countries. Interests of governments and that of the people may not always be the same. But greater people to people contact can facilitate smooth solution of existing problems. It can help reduce fear and suspicion among countries. It can be complementary to economic and political dialogues at the policy level that is necessary for economic transformation of the Bay of Bengal region.
The writer is Research Director at the Centre for Policy Dialogue.