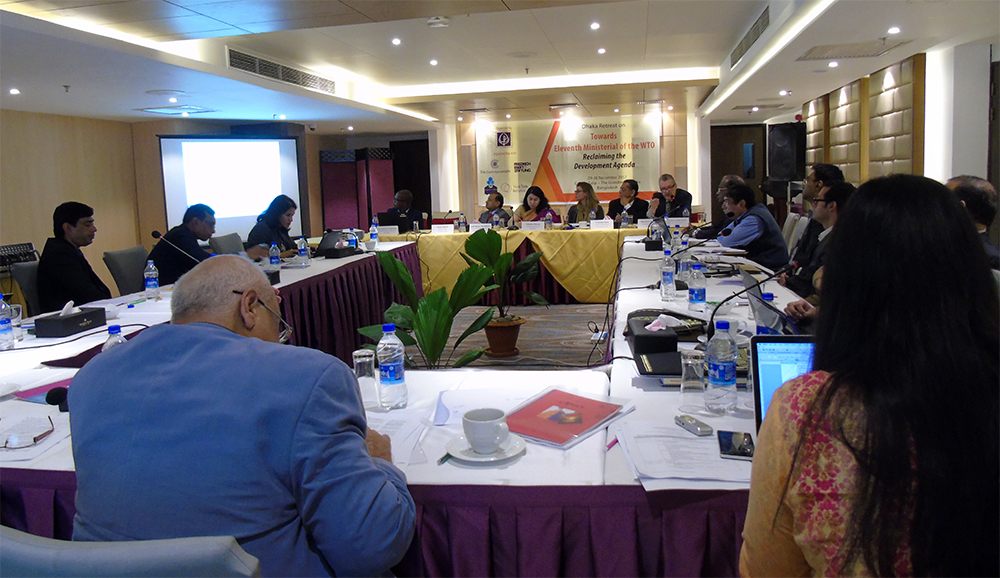 International trade experts were of the opinion that in the context of the upcoming WTO MC11 in Buenos Aires, LDCs should remain engaged in the debates and discussions on not only the traditional 'LDC issues' but also the new issues such as e-commerce, fishery subsidies and others. They observed that the emerging global scenario is not conducive for trade interests of LDCs and all avenues should be explored for strengthened global integration of the LDCs.
These observations emerged at day one of the Dhaka Retreat, captioned "Towards Eleventh Ministerial of the WTO: Reclaiming the Development Agenda," organised by Centre for Policy Dialogue (CPD) in partnership with Commonwealth Secretariat; Friedrich-Ebert-Stiftung (FES), Bangladesh Office; LDC IV Monitor and Think Tank Initiative (TTI).
The first day of the Dhaka Retreat comprised four closed-door sessions, of which the first two put in place MC11 in the emerging global landscape and took stock of a progress to date of the Nairobi MC10 outcomes. The third and fourth sessions dealt with the unfinished business of the Doha Round, and emerging issues for the upcoming MC11 such as e-commerce and fisheries.
The second day of the Retreat will explore more critical issues tied to the LDCs in view of the Buenos Aires ministerial, and the outcomes from all the sessions will be validated and summarised in a document that will be presented at a public dialogue on the same day. To watch the dialogue live, please visit www.cpd.org.bd or follow our social media accounts.