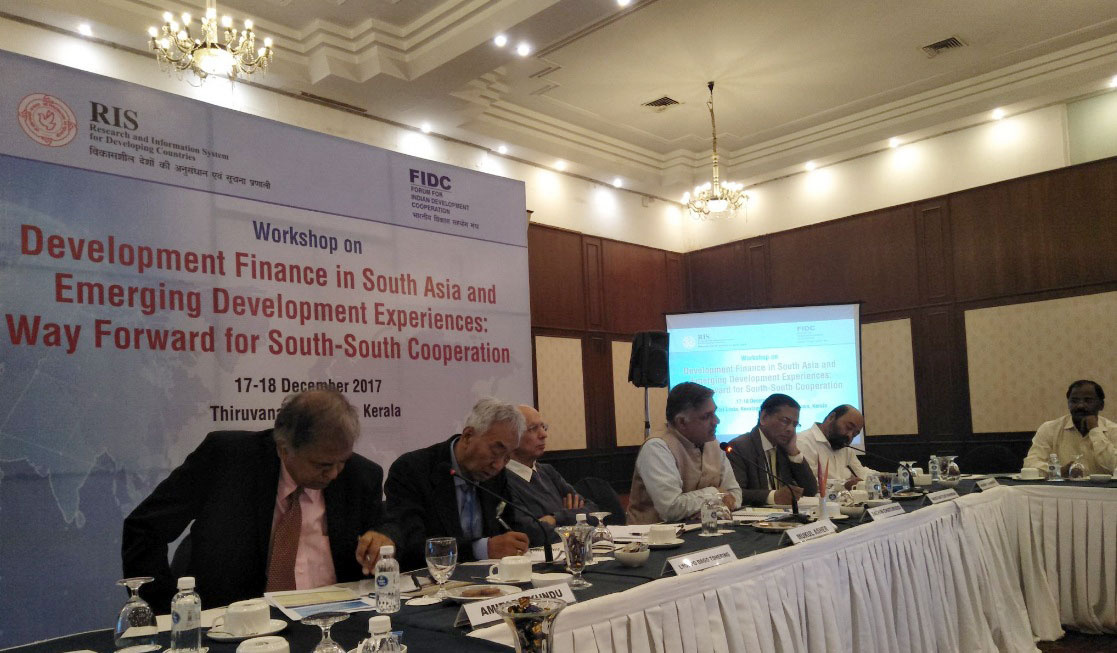 Professor Mustafizur Rahman, Distinguished Fellow at Centre for Policy Dialogue (CPD), recently attended a workshop organised by Research and Information System for Developing Countries and the 59th Annual Conference of the Indian Society of Labour Economics (ISLE) organised by Gulati Institute of Finance and Taxation (GIFT) in collaboration with Department of Economics, University of Kerala and Centre for Development Studies held in Kerala, India.
At the workshop on Development Finance in South Asia and Emerging Development Experiences: Way Forward for South-South Cooperation held on 17 December 2017, Professor Rahman spoke on the shifting dynamic of development finance in recent years and what this meant for South-South Cooperation and the emerging needs of global South. Professor Rahman stressed the point that whilst greater and more broad-based financing opportunities originating from the South was welcome, issues and concerns remained with regard to terms of loan and aid  conditionalities and how best to triangulate North-South financial flows with South-South ones in order to deepen regional and sub-regional integration in South Asia.
In his presentation at the round table discussion on Meeting the Employment Challenge in South Asia at the 59th Annual Conference of the ISLE held on the same day, Professor Rahman shared some of the key and distinctive features of Bangladesh labour market with the audience. He observed that employment elasticities of both GDP growth and growth in the manufacturing sector have been on the decline in recent past and consequently the task of creating new job opportunities is becoming increasingly challenging for Bangladesh. He highlighted the importance of addressing the tension between productivity growth, likelihood of jobless growth and new job creation in emerging sectors, and prepared a number of policy initiatives to address the attendant concerns. Professor Rahman particularly emphasised on the need to address the needs of those 'not in education, employment and training (NEET)' who constituted almost a third of the warning population in Bangladesh.