Raising awareness on the Sustainable Development Goals (SDGs) is essential to achieve the goals by 2030. Use of integrated communication policy will be required for awareness building by the implementing agencies and organisations. The Least Developed Countries (LDCs) are traditionally being deemed as marginalised in the global development process. Continued international support accompanied by necessary domestic reforms can curve that no one is left behind in achieving the global development goals. Awareness building for SDGs and probable marginalisation were the topics of YSSS presentation held on 24 July 2017 at CPD Dialogue Room.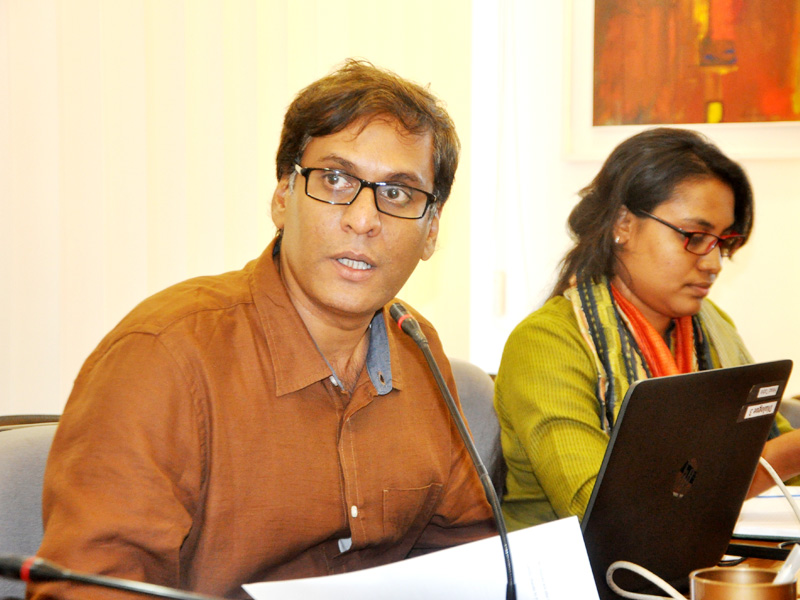 Two presentations were made by CPD professionals at this YSSS session. Mr Avra Bhattacharjee, Deputy Director, Dialogue and Communication, shared his experience from participating in a workshop on "Using the UN's Sustainable Agenda for Transformative Politics" at FES Fall Academy 2016 during 14-18 November 2016 in New York. Thirteen participants from different countries­­—policymakers, development activists, researchers—participated at this workshop. Ms Sarah Sabin Khan, Research Associate presented her recently published study titled "Will the Least Developed Countries (LDCs) be Left Behind?: the risks of a universal development agenda".
While sharing his experience as a communication professional, Mr Bhattacharjee highlighted two major learnings from the academy. First, communication is the crucial element to implement the SDGs and therefore, implementing organisations should focus on raising awareness on key issues of SDGs by appropriate communication. And second, multidimensional communication strategy is required to engage diversified range of stakeholders with the implementation process.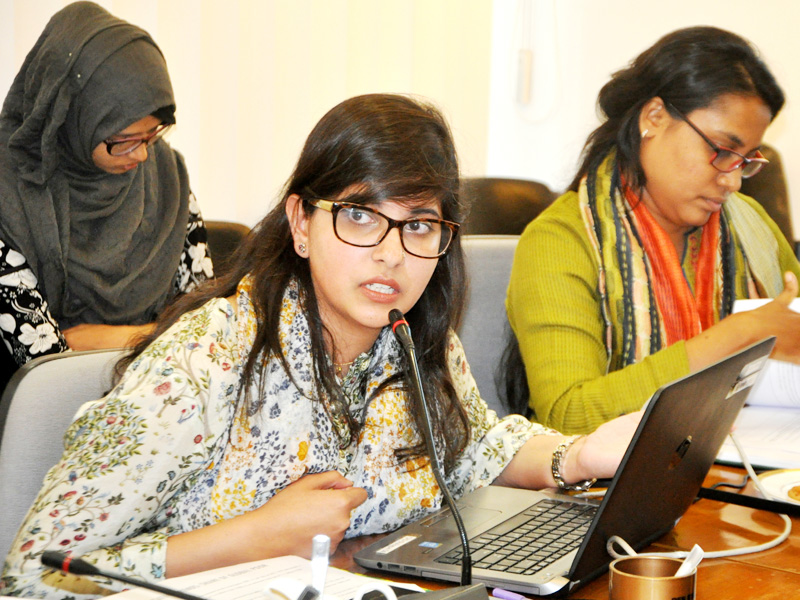 Ms Khan highlighted three major issues in her presentation about whether the LDCs are being left behind – trends in marginalisation of LDCs, risks to LDCs, and policy suggestions. She pointed out that 33% of the global poor are residing among only 12% of the global population in LDCs. She also focused on how the profile of LDCs is being increasingly dominated by African countries. Her analysis also underlines the apparent lack of convergence between LDCs and other developing countries since the beginning of the millennium.
Fluctuating prices of commodities, escalating conflict situations and climate change are the major external risks to LDCs, Ms Khan observed. As policy suggestions, she highlighted that LDCs need support from the international development community and domestic reforms.
CPD senior researchers and professionals were present at the session and took part in the discussion with their questions and opinions on the presentations.