Published in The Financial Express on Monday, 22 January 2018
Rehabilitating the beggars
Syed Yusuf Saadat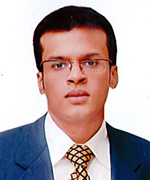 Begging is a common phenomena in both poor and rich countries. From New York City to London, or from Paris to Delhi – beggars are everywhere and Bangladesh is no exception.
Although begging is usually an act of desperation, all beggars are not poor and all poor are not beggars. According to a study, the daily income of a disabled beggar in Dhaka is higher than the international poverty line mark – 1.25 US dollar.
Research has shown that in Dhaka city disabled beggars earn more than able-bodied beggars which encourages criminal syndicates to abduct and mutilate children for the purpose of using them for begging.
Another study has found that in Dhaka while 75 per cent of beggars look for a job before starting to beg, 55 per cent of beggars were happy with their state of affairs after they started begging. This implies that begging can improve the welfare of the utterly destitute, and is hence prone to becoming a permanent occupation for some people.
An individual opts for begging as a means of livelihood when there are no suitable jobs for him or when the jobs that are available pay less than begging. According to the Bangladesh Quarterly Labor Force Survey 2015, there are 36.8 million adults in Bangladesh who are not in employment, education, or training. This represents 34.7 per cent of the total working age population of Bangladesh. While many of these people are dependents, some are not as lucky, and may have to beg to survive.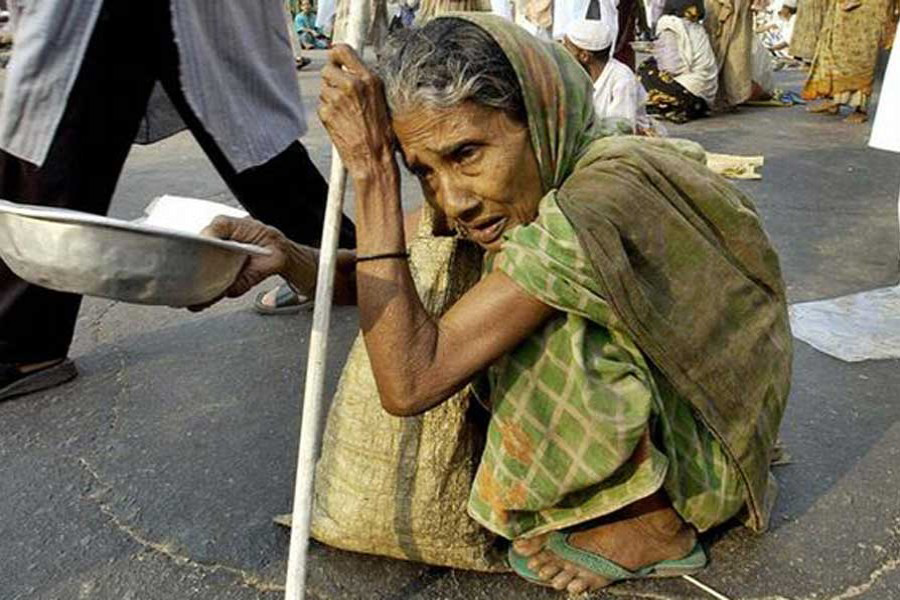 On humanitarian grounds, it may not be a viable option to fine beggars for begging. However, this does not mean that the government is left bereft of tools to prevent begging. Since emancipation from begging allows an individual to attain their full potential, leaving beggars behind and allowing them to continue begging is not desirable.
The government of Bangladesh has taken some steps to rehabilitate the beggars in various parts of the country. For example, in October 2016, it was decided that 21,889 beggars in Khulna would be rehabilitated within December 2017. A rehabilitation centre, with training and healthcare facilities, was set up on a 15 acre land and  20,282 beggars were rehabilitated by May 2017. Now Khulna has become virtually a beggar-free city.
However, while dealing with beggars, setting the objective is important. Rehabilitation should be done aiming at preserving the well-being of the powerless rather than to promote the prestige of the powerful. Therefore, measures designed to save face, such as paying beggars to stay off the streets during the cricket world cup, or creating beggar-free zones in areas frequented by foreigners are not rational ideas. Improving the welfare of the beggars requires permanent solutions.
Despite the commendable efforts by the government, significant challenges still remain in solving this problem. Social safety net programs can help reduce the sufferings of beggars, although it is debatableto what extent this can reduce begging.
To eradicate begging, we need to analyse the root causes of begging. Studies have shown that most beggars are illiterate, landless, and poor. A large number of beggars in Dhaka city have migrated from rural areas where poverty is acute. Thus the push-pull factors that influence rural-urban migration must be considered when designing a policy to reduce begging.
If sufficient employment can be generated in rural areas, people will not migrate to the cities for begging. Moreover, begging syndicates need to be eliminated and necessary actions should be taken against them to put an end to the business of organised begging.
Getting the streets of Dhaka free of beggars is an ambitious goal. However, beggars are more than simply an eyesore. They represent individuals who have succumbed to the vicissitudes of life, which no human being deserves. Therefore, concerted efforts are needed to free the streets of Dhaka from beggars to show the world that every individual can live a dignified life if they are given the right opportunities.
The writer is a Programme Associate at the Centre for Policy Dialogue (CPD).