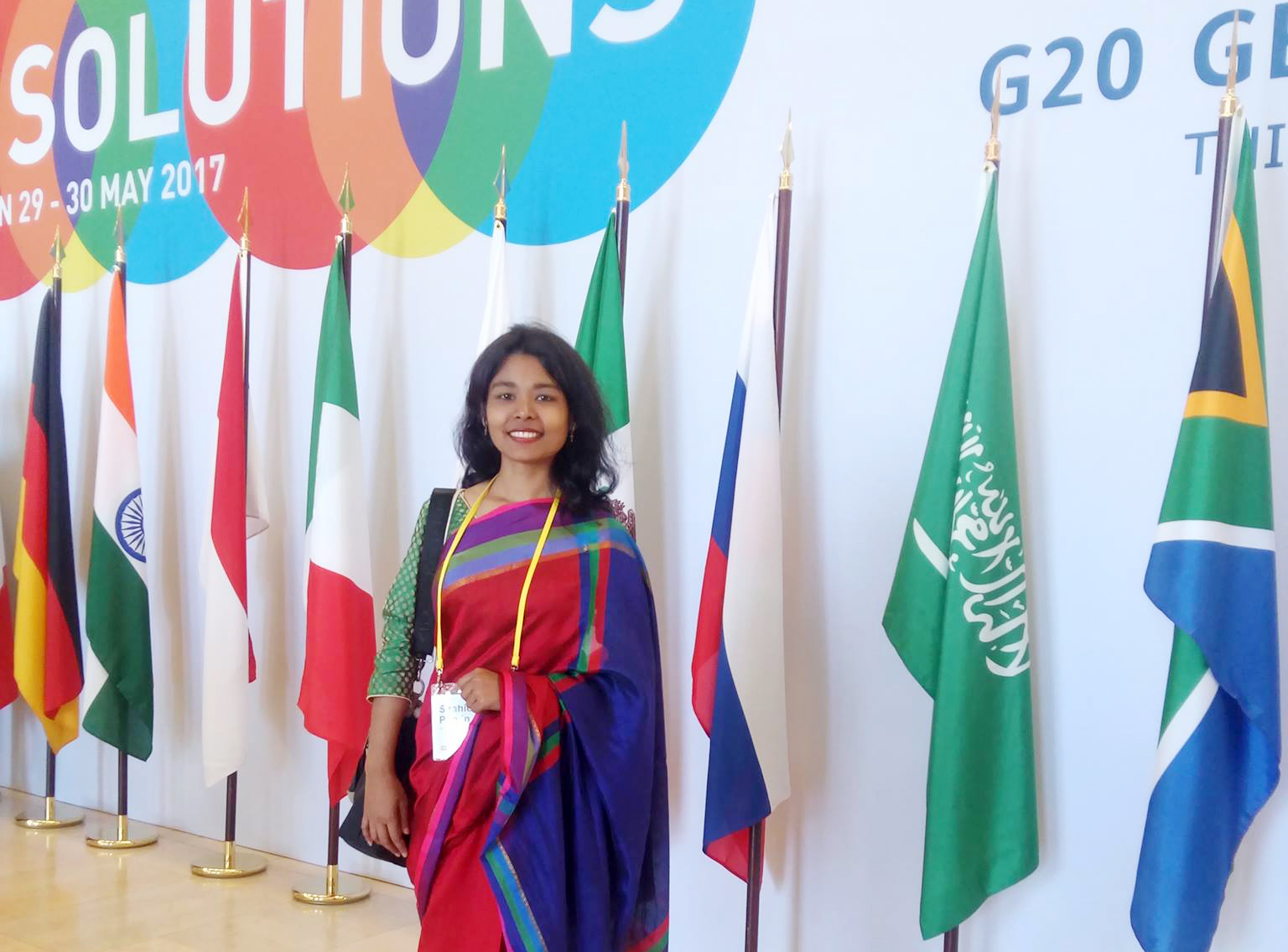 Shahida Pervin, Research Associate at CPD, has participated in the Think 20 Summit GLOBAL SOLUTIONS and the Young Global Changers scholarship programme as one of the 100 participants from 100 countries during 28-31 May 2017 in Berlin, Germany.
The summit is mandated by the German G20 Presidency which has brought the young visionaries from around the globe to provide 20 Global Solutions for the G20 and involve the views and ideas of the next generation into global problem-solving. Shahida has been selected for her Change Project "Estimating Women's Contribution to the Economy: the Case of Bangladesh".
In the summit she attended the conferences, exchanged her views about global problems and her work on unpaid (non-SNA) work with the prominent economists including a number of Nobel Laureates and presented solutions in team under the task force of Resilience and Inclusive Growth.