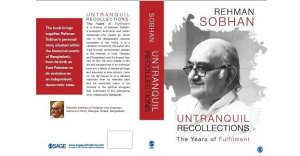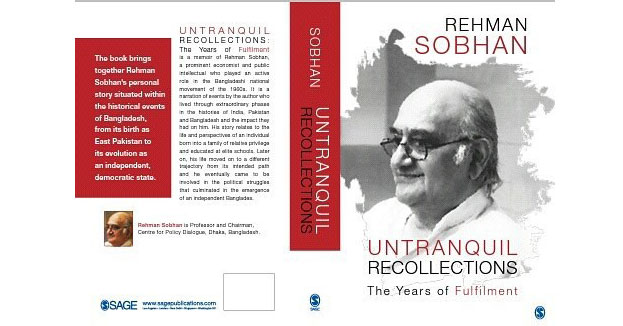 Untranquil Recollections: The Years of Fulfilment brings together Professor Rehman Sobhan's personal story situated within the historical events of Bangladesh, from its birth as East Pakistan to its evolution as an independent, democratic state.
Published by SAGE, the book was launched at a panel discussion on the Main Stage of the Dhaka Literary Festival 2015 at Bangla Academy on Friday, 20th November, 2015 at 3.30 pm.
The discussants include Dr Kamal Hossain, eminent lawyer and former Foreign Minister of Bangladesh and Dr Asma Jahangir, human rights activist and former President, Pakistan Supreme Court Bar Association. The session will be moderated by Mr Mahfuz Anam, Editor, The Daily Star.
The book is a memoir of Rehman Sobhan who played an active role in the Bangladeshi national movement of the 1960s. It is a narration of events by the author who lived through extraordinary phases in the histories of India, Pakistan and Bangladesh and the impact they had on him.
His story relates to the life and perspectives of an individual born into a family of relative privilege and educated at elite schools. Later on, his life moved on to a different trajectory from its intended path and he eventually came to be involved in the political struggles that culminated in the emergence of an independent Bangladesh.
Explore more about the book on the SAGE website.