Published in The Daily Star on Wednesday, 8 March 2017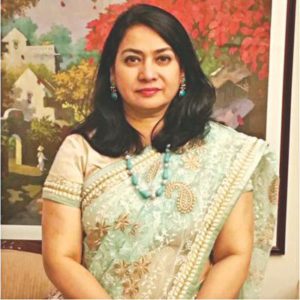 Women's participation in the workforce is increasing at a faster rate compared to their male counterparts in Bangladesh, said Fahmida Khatun, the newly appointed executive director of the Centre for Policy Dialogue (CPD).
Female participation in the labour force reached 33.9 percent in 2015 from only 4 percent in 1974. On the other hand, men's participation was 82.5 percent in 2015, up slightly from 80.4 percent four decades ago.
Fahmida said women now participate not only in the garment sector or agriculture, but also in banking, insurance, telecommunications, engineering, hotel and restaurants, transport, real estate and many other emerging sectors.
"But many women leave the workforce halfway through their career because of family responsibility. Many have to choose between career and motherhood, and there is no middle path," she said.
Increasingly, as the families are becoming nuclear women can't leave their small children with parents or in-laws anymore, Fahmida said.
There is no daycare facility in Bangladesh as seen in the West. As a result, women have no choice but to stay out of the job market, according to the economist.
The middle-class families also find it difficult to rely on the income from a single parent as the cost of living is going up. In such cases, many women are forced to leave their children with unreliable caregivers.
Both the government and the private sector should come forward to establish good quality daycare centres with trained caregivers. Separate and adequate public transport facility also should be there, she noted.
Accommodation for the working women hailing from outside of Dhaka is another bottleneck, and both employers and the government have responsibilities to create enabling environment to bring more women to the workforce, said the CPD chief.
Fahmida said women's increased access to education has helped them get into the job market, but their number in the top management positions is not many.