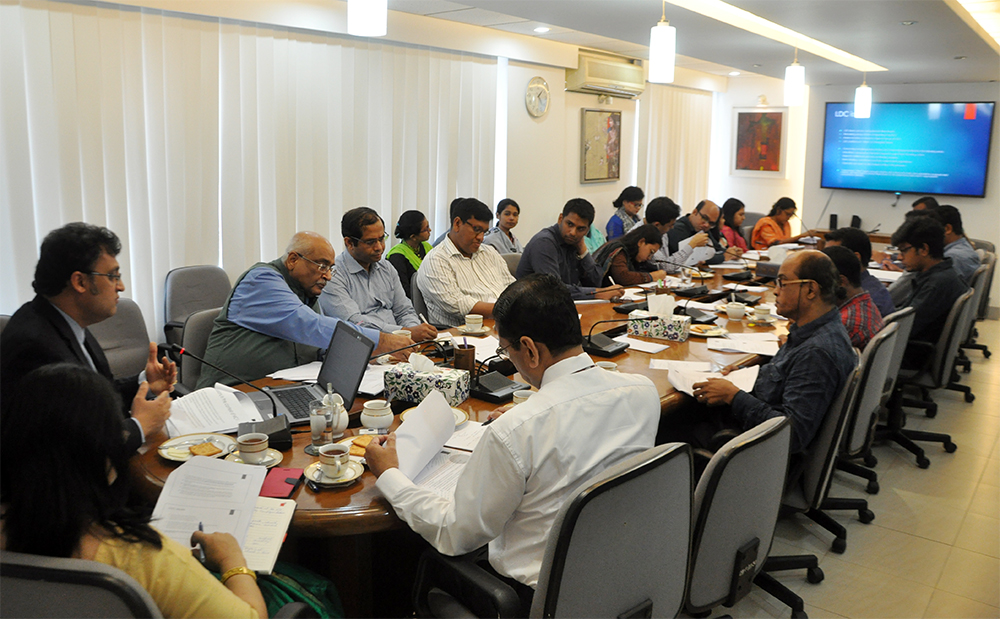 Since the last WTO Ministerial Conference in Nairobi in 2015, there had been an inertia among the members to do real negotiations mainly due to differences emerged in Doha Round. One group of members would like the unresolved issues of Doha to be resolved before addressing other issues of interest. The other group would like the WTO to do more on emerging issues to strengthen the platform and to make it more relevant to today's realities. The Eleventh Ministerial Conference (MC11) of the World Trade Organization (WTO) is scheduled to be held in coming December in Buenos Aires, Argentina. At this point in time, there is no clarity on what can be harvested at MC11.
Presentation on Current debates at the WTO  –  Taufiqur Rahman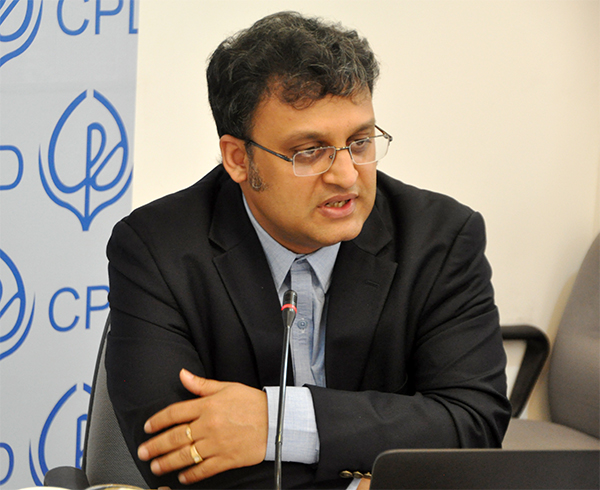 Mr Taufiqur Rahman, Head of the LDC Unit of the Development Division, WTO, shared these observations at an in-house dialogue on 16 August 2017 at CPD Dialogue Room with his presentation titled Current debates at the WTO.
Mr Rahman observed that it is still not clear whether the members will gain a meaningful progress and notable achievements from WTO MC11. A range of issues are being discussed to raise in the meet. The proponents of these issues combine both the interests of developed and developing members. These issues include e-commerce, micro-small and medium enterprises (MSMEs), investment facilitation etc. The proponents of these issues have been undertaking informal dialogues, workshops and some of them would like to see outcomes at MC11.
While discussing the interest of Bangladesh in the MC11, Mr Rahman observed that agriculture is a vitally important issue. Besides, the demand of the duty-free-quota-free (DFQF) market access has always been a priority for Bangladesh. It is not clear whether we can achieve DFQF market access because of the strong political advantage of our business competitors, said Mr Rahman.
CPD senior researchers and professionals were present at the session and shared their opinions on the presentation.