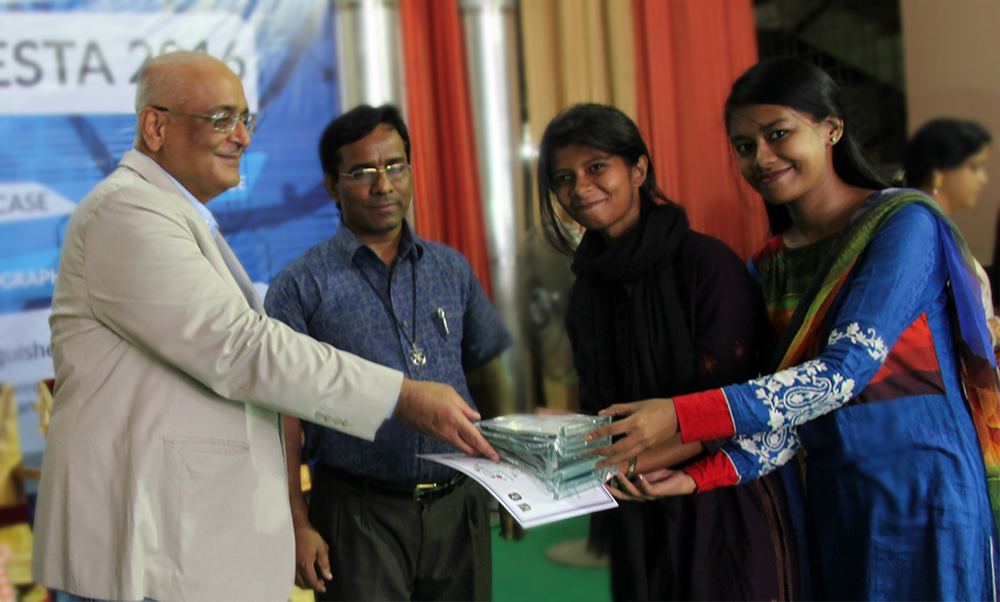 On 2 April 2016, Dr Debapriya Bhattacharya, Distinguished Fellow, Centre for Policy Dialogue (CPD) gave away prizes as the chief guest at the closing of two-day long Knowledge Festival "Inception 2.0" hosted by St Gregory's High School, Dhaka. More than 3000 students from over 80 educational establishments located in Dhaka took part in the event.
Dr Debapriya, a Gregorian of 1972 batch, observed that along with the higher level of resource availability to the current generation, challenges it has to confront in the society have increased manifold. In this connection, he urged the new generation to "reboot our society, informed by new global standards and norms, so that Bangladesh can scale new heights in the coming days". He also addressed the students through a special message on the event souvenir.
The event featured, among others, competitions in the areas of general knowledge, wall magazine, scrapbook, photography, criminal case challenge, science and business as well as English and Bangla Olympiads.