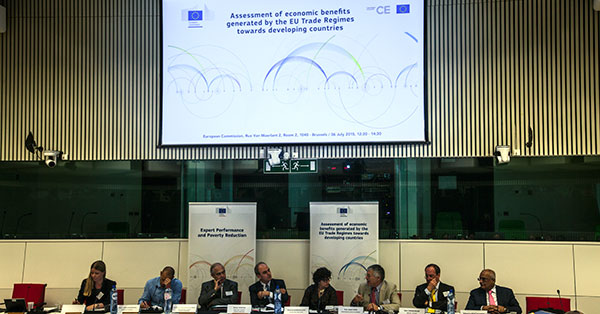 Chair of Southern Voice, Dr Debapriya Bhattacharya, addressed the launch event of the trade report captioned Assessment of economic benefits generated by the EU trade regimes towards the developing countries held on 6 July at the European Commission in Brussels, Belgium.
Dr Bhattacharya served as a discussant on the panel of experts to deliberate upon the findings of the report, along with Arancha Gonzalez Laya, Executive Director of the International Trade Centre; André Sapir, Professor, Solvay Brussels School of Economics & Management; and Marc Vanheukelen, Director of Sustainable Development and Economic Partnership Agreements, DG Trade. The discussion was chaired by Fernando Frutuoso de Melo, DG DEVCO Director General.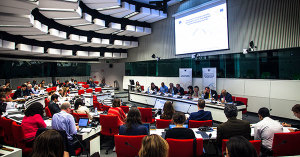 Authored by Professor Van Biesebroek, a renowned international scholar and Dr. Tine Jeppesen, Copenhagen Economics (CE) – the report evaluates the economic benefits for developing countries resulting from the EU trade regimes.
The report was launched by European Commissioner for International Cooperation and Development, Neven Mimica, and Fernando Frutuoso De Melo.