In a meeting with diplomats and development partners, Dr Debapriya Bhattacharya, Distinguished Fellow, CPD and Chair of Southern Voice on Post-MDGs, presented a southern perspective on implementation challenges of the post-2015 development agenda.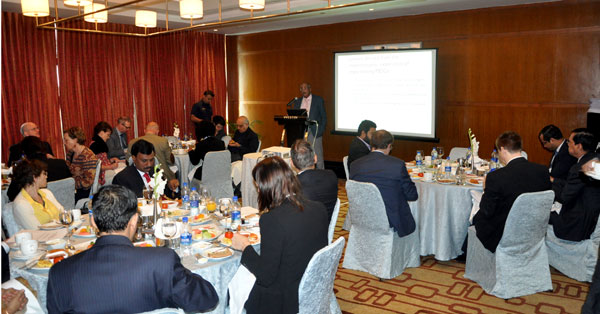 Ambassadors, Heads of Missions and senior officials from Denmark, France, Germany, India, The Netherlands, Norway, Russia, USA, and senior officials from agencies including ADB, DFID, European Union Delegation, ILO, UNDP, UNFPA, UN Women, The World Bank convened to share their observations on the presentation "Post-2015 Agenda and Implementation Challenges: A View from the South," at the Westin Hotel, Dhaka, on Wednesday, 4 February 2015.
Dr Bhattacharya positioned the discussion in the context of post-2015 processes as well as made an assessment of the evolving agenda by analysing the Open Working Group (OWG) outcome document. He also addressed challenges of data issues i.e. availability, accountability and usability at country-level and beyond. In one of his concluding remarks, he observed that besides lack of appropriate policy and institutional infrastructure, political will remains a key to implement the post-2015 development framework.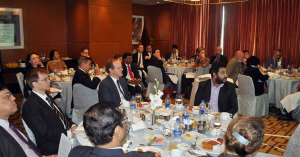 Implementing the agenda efficiently also hinges on resolving the systemic issues, namely policy and institutional coherence, multi-stakeholder partnerships and data, monitoring and accountability, he underscored.
CPD Chairman Professor Rehman Sobhan, Executive Director Professor Mustafizur Rahman, Ms Anisatul Fatema Yousuf, Director, Dialogue and Communication and Dr Khondaker Golam Moazzem, Additional Research Director were also present at the meeting.