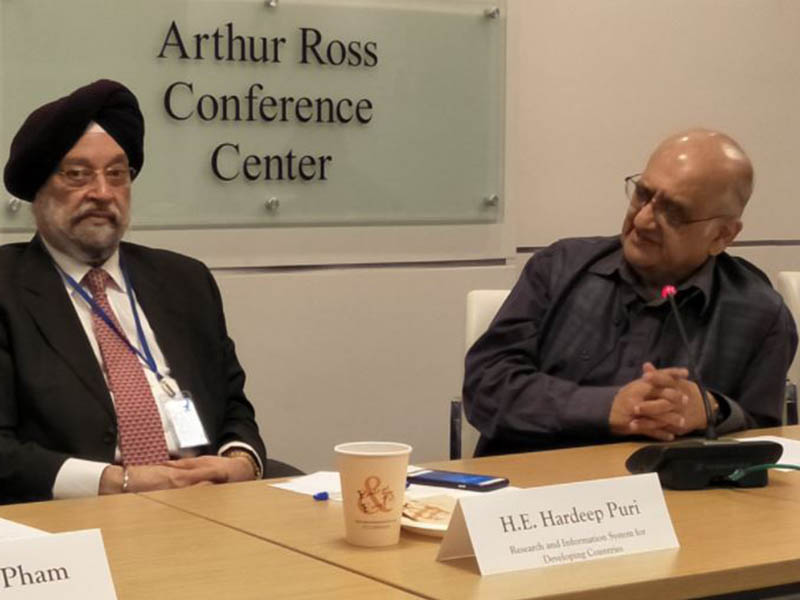 Professor Rehman Sobhan, Chair, Centre for Policy Dialogue (CPD) in Bangladesh, attended a discussion on Implementing Agenda 2030: Role of Global Partnerships and Localisation of SDGs at the side of the HLPF 2017 as a Lead Panellist. Prof. Sobhan, globally renowned economist from Bangladesh, was also Member of several committees of the UN such as UN Committee for Development Planning; Governing Council of the UN University in Tokyo; Board of the United Nations Research Institute for Social Development in Geneva.
The panel discussion was organised by the Research and Information System for Developing Countries (RIS), Delhi and the United Nations Foundation (UNF) on 18 July 2017. Other panellists include Amb. Hardeep S Puri, Chairperson, RIS; Mr Manuel F Montes, Permanent Observer and Senior Advisor on Finance and Development at South Centre, Geneva; Mr Yuri Afanasiev, UN Resident Coordinator, India; Ms Minh-Thu Pham, Senior Policy Director at UNF; and Prof. Sachin Chaturvedi, Director General, RIS.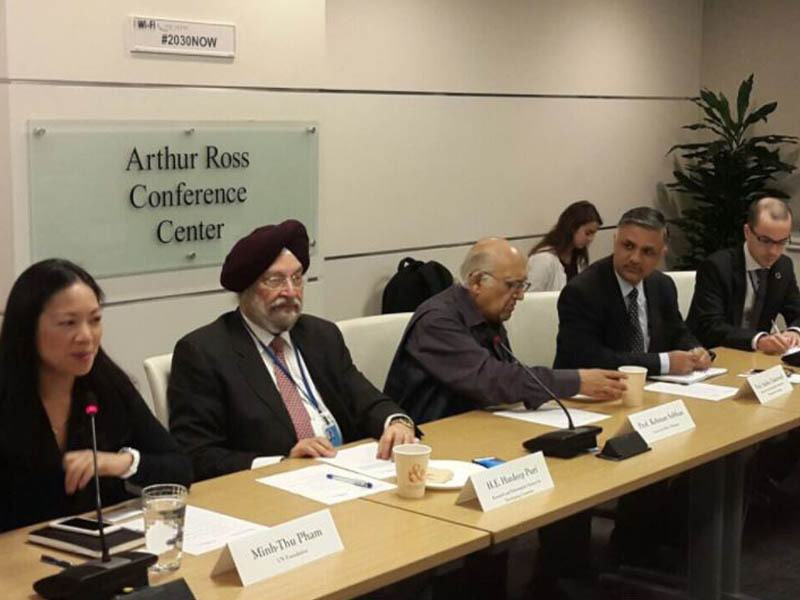 The theme of the HLPF 2017 is "Eradicating poverty and promoting prosperity in a changing world". Among other mandates, the HLPF has reviewed means of implementation of the 2030 Agenda, as well as the following SDGs and their interlinkages – Goals 1, 2, 3, 5, 9 and 14.