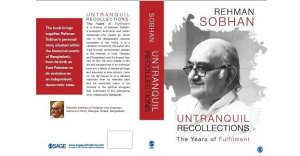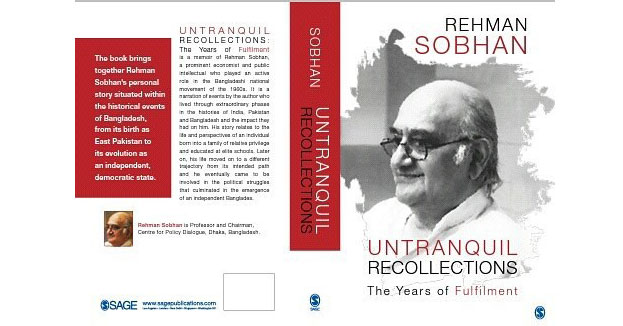 "Bangladesh has advanced in many sector better than India. Those who will read this book, will have a better understanding about Bangladesh", said Nobel Laureate Professor Amartya Sen at the publication ceremony of "Untranquil Recollections: the Years of Fulfillment"- a memoir by the Chairman of Centre for Policy Dialogue (CPD) Professor Rehman Sobhan at the National Library in Kolkata on Wednesday, 20 January, 2016. Professor Amartya Sen attended the programme as the Chief Guest and unveiled the book.
The book narrates Professor Sobhan's personal story situated within the historical events of Bangladesh's evolution as an independent democratic state. While introducing the book Professor Sobhan mentioned that this book is not about the history of the independence of Bangladesh, rather it's about how he observed the liberation war of Bangladesh.
Moderated by Dr A K Shiva Kumar, Convenor of Kolkata Group, the discussion of this session was attended by the President of China Medical Board and Founding Director of Harvard Global Equity Initiative Dr Lincoln Chen, Emeritus Professor of Institute of Development Studies, Kolkata and Adjunct Professor of Monash University Dr Amiya Kumar Bagchi, Professor of Development Economics, Ulster University Dr Siddiq Osmani, Distinguished Fellow of CPD Professor Rounaq Jahan, and Chairman of the Small Tools MFG Company of India Ltd. Mr Anik Palchaudhuri. The Managing Director and Chief Executive Officer of SAGE Publications Mr Vivek Mehra delivered the welcome speech to the ceremony and eminent Indian film actress Ms Sharmila Tagore read some pages from the book.