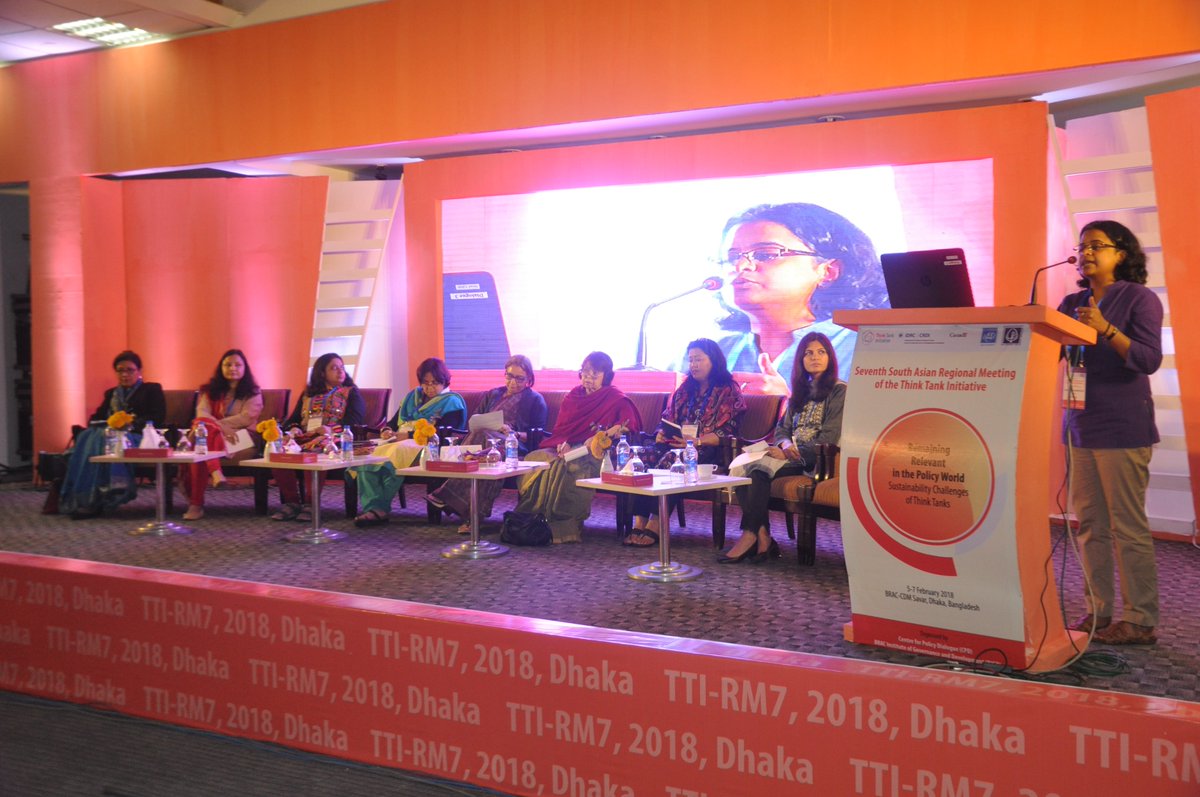 A day-long workshop titled "Gender in Research and Organisational Excellence" held on 4 February 2018 at BRAC-CDM Savar – a day before the 7th South Asian Regional Meeting of the Think Tank Initiative – jointly organised by Centre for Policy Dialogue (CPD) and BRAC Institute of Governance and Development (BIGD).
A total of 38 participants of several South Asian think tanks from Bangladesh, India, Myanmar, Nepal, Pakistan and Sri Lanka attended the workshop. There were two thematic sessions addressing gender in research and organisational excellence, which were facilitated by Ms Ratna M Sudarshan, a gender specialist from India, and Ms Ranjani Krishnamurthy, Researcher and Consultant, Gender and Development based in India.
In the first session, participants from the think tanks displayed and showcased their stories on gender research, and how they contributed in improving knowledge on gender related policy research. They also highlighted the issues of data requirement, data collection and analysis for gender research. They identified lack of real-time and disaggregated data on gender impede policy intervention for the advancement of women. The participants stressed on filling these data gaps so that gender equity issues could be reflected in policy interventions.
In the second session, the participants looked into how gender equality and diversity are maintained within the think tanks through their policies, including human resource  policy, promotion, basic minimum salary, leave policy, travel policy, etc. They discussed on how gender-diverse policies can strengthen institutional performance for achieving a gender-sensitive organisation. The participants also emphasised on how patriarchal dimensions are controlling the access and capacities of women in the society.
Dr Fahmida Khatun, Executive Director, CPD, delivered welcome remarks while Professor Rounaq Jahan, Distinguished Fellow, CPD, was the Special Commentator of the day-long workshop.