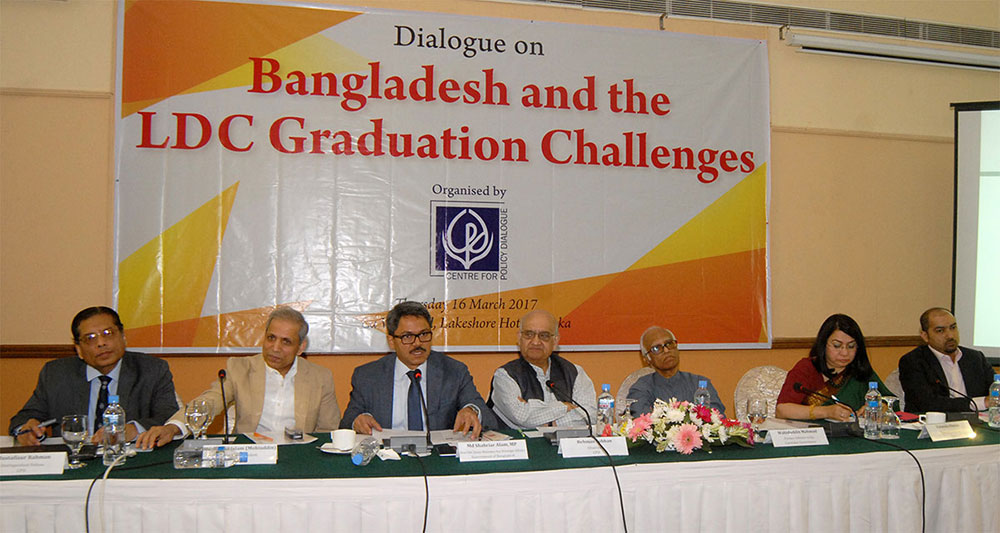 Bangladesh is expected to meet all three criteria—increased income per capita, improved human assets and resilience to economic shocks—and it will have a likely balanced graduation from UN's Least Developed Country (LDC) group in 2024.  But this situation will also come with costs for aid and trade and pose a big challenge for sustainable graduation. It will call for well-crafted strategies that will help the Bangladeshi economy make a smooth transition from the LDC group category.
Professor Mustafizur Rahman, Distinguished Fellow, Centre for Policy Dialogue (CPD) mentioned these issues during a CPD dialogue on Bangladesh and the LDC Graduation Challenges on 16 March 2017. He stressed on moving towards a highly competitive, productivity-driven economy that would help avoid economic pitfalls such as declining exports and limited access to development finance when the country becomes ineligible for support measures after graduation.
As per rule, Bangladesh will get a three-year transit period till 2027 and will continue to enjoy the LDC facilities including duty free market access when it graduates, Professor Rahman noted that the decade-long gap to graduation offers opportunities to explore how the country can benefit from non-LDC specific preferential market-access. "Strategically deepening economic ties through bilateral-regional agreements, especially through South-South cooperation, should be our priority," he observed. This will require removing investment bottlenecks, pursuing a proactive trade policy and improving on negotiating power that make value and supply chains more sustainable.
The speaker ended his presentation by urging for improved policies and infrastructure, making the best use of development partners' offers, diversifying products and markets and exploring trade agreements with market access that Bangladesh can benefit from.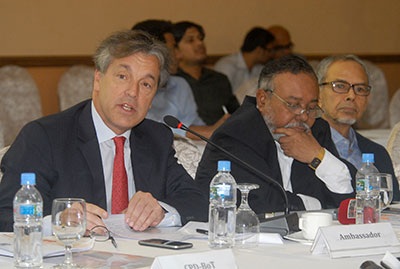 Discussants at the session voiced how Bangladesh's extreme population density, stagnant private sector growth, high costs of doing business and excessive red tape can make its trajectory beyond graduation unsustainable. The private sector and export-promoting agencies' ineffective efforts to diversify exports over a prolonged period also raised concern. They highlighted the need to invest in productivity growth through quality education and skills training, shifting towards a technologically-intensive and diversified industrial base and tapping into economic partnerships that benefit Bangladesh beyond LDC graduation.
Dr Fahmida Khatun, Executive Director, CPD, presented the opening remark while Professor Rehman Sobhan chaired the discussion. High-ranking government officials including secretaries, ambassadors, distinguished representatives from the business sector, academia and civil society attended the dialogue.