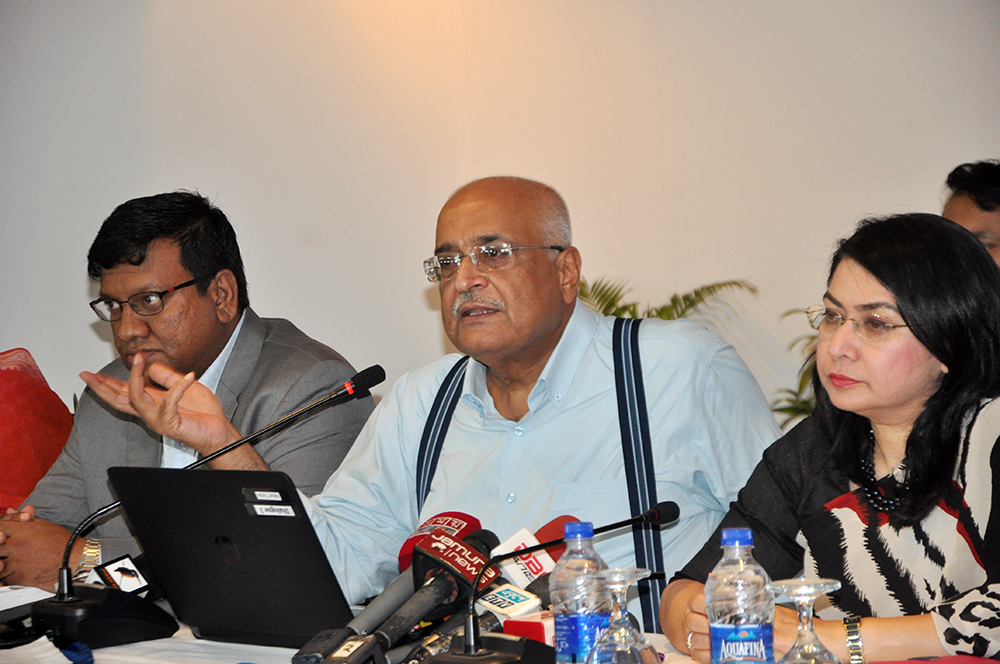 There is hardly any room for us to be complacent, rather we need to be vigilant with every component of the fiscal framework. However, careful steps need to be taken while implementing the budget as the changed financial structure will have to depend more on domestic resources.  We need to maintain the momentum of revenue mobilisation efforts by discouraging costlier borrowing. If revenue mobilisation falls short of the target and public spending remains strong, deficit financing needs to be catered by domestic borrowing.
At the same time, prioritising certain development expenditures and reasonably confining non-development expenditures will be critical for reaching target for ADP (Annual Development Programme) implementation. By doing so, it may be possible to restrain from spending by about BDT 25,000 crore.
CPD put forward these suggestions at a media briefing on 10 July 2017 at BRAC Centre Inn Auditorium, Dhaka. The briefing titled National Budget FY2017-18: Post-Approval Observations was organised under CPD's flagship programme Independent Review of Bangladesh's Development (IRBD).
CPD Distinguished Fellow Dr Debapriya Bhattacharya presented three possible scenarios in FY2017-18 as consequences of the inability to implement the new VAT and SD Act. These a re- 1. it will not have any significant impact on revenue mobilisation and public expenditure; 2. it will affect both negatively; and 3. revenue generation will be significantly lower while public expenditure may be close to the target. In case of scenario 2 and 3, there is a possibility of short-fall in revenue generation which will be between BDT 43,000-55,000 crore, he predicted.
"The new VAT and SD Act was a modern tool. In absence of the Act, there will be scopes for VAT evasions. Government should emphasise on implementation of VAT online projects and widening income tax base", he added.
Dr Bhattacharya also suggested thee objectives to keep in mind while preparing work plan for the budget FY2018- maintaining macroeconomic stability, supporting private investment and enhancing employment impact of growth.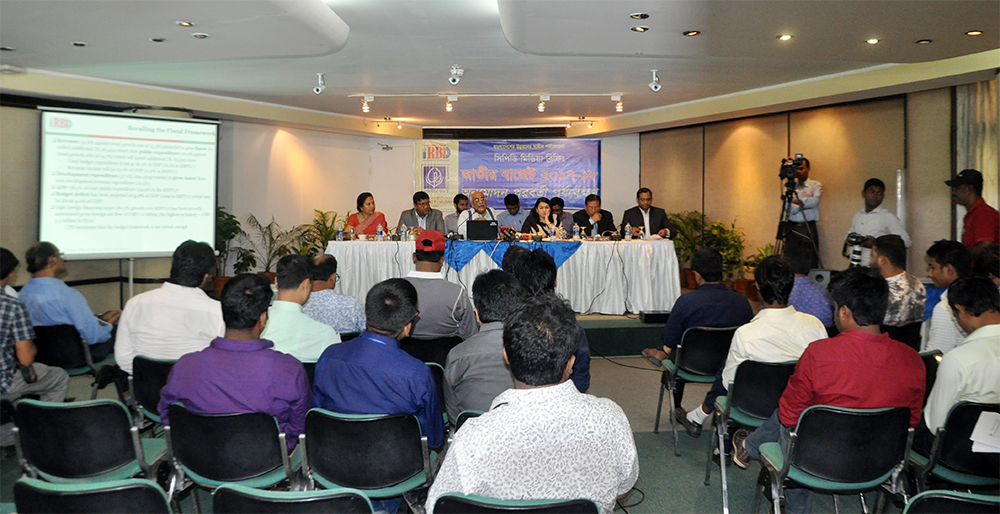 Bringing forward a number of reforms in ADP implementation is necessary to meet the target. Operationalising Project Preparatory Fund (PPF), appointing project directors through direct interviews, assigning a dedicated official in each government agency for monitoring and evaluating respective projects are required to gear-up the pace of implementation, continued Dr Bhattacharya.
"In view of the upcoming political situations and present remittance downfall, it is time to move more towards manufacturing driven industry to achieve export target. This will be the key to sustain the macroeconomic stability which help us in the long run to reach global development goals by 2030" said CPD Distinguished Fellow Professor Mustafizur Rahman while attending a journalist.
Dr Fahmida Khatun, Executive Director, Ms Anisatul Fatema Yousuf, Dialogue and Communication Director, Dr Khondaker Golam Moazzem, Research Director, Mr Towfiqul Islam Khan, Research Fellow and other researchers of CPD were present at the session.